Sperry Top-Sider Goes Against the Grain in Tough Economy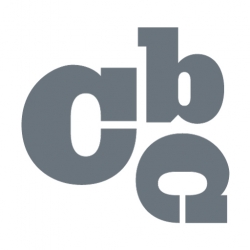 Looking around these days, and you can't help think that the deepening recession is in part due to fear. People are cutting back, as are companies, because they fear the worst.  In some respects, it's a self-fulfilling cycle.
But as I pointed out in the fall in my eBook Simplinomics, the forces at play here will reckon permanent behavioral changes in the American consumer. One is thrift, and its main byproduct, savings.
Last year, the national savings rate hit 1.7%; historically low, but much higher than recent years where collectively we lived well beyond our means. Increased savings is good for the long-term, but exacerbates economic hardships in the short term.  It's what "the experts" are calling the Paradox of Thrift.
Some say that the savings rate may peak at 6% next year. And I'm here to say, this change will be permanent.  American's will be a tougher sell moving forward.
So what's the answer? Innovate products and features that drive against real problems.
For instance, instead of cutting back, one of my clients, Sperry Top-Sider, is introducing a new line of shoes that should be the company's most aggressive launch in its 75-year history. The key is that this line features a first-ever technology that reduces the harsh pounding, shock and vibration that leaves power boaters and anglers with leg and back pain, some pretty severe. (more on this after the press event in Miami in about a week.)
So instead of just getting new colors, changing marketing messages and all that fluff, Sperry is bringing REAL VALUE to its customers.  And I'm confident (I had better be) that the shoes will be a huge success because the give a real, specific reason for consumers to part with their hard earned bucks.
Take a lesson from these guys: work with the forces of change, don't run from them.
https://cerconebrown.com/wp-content/uploads/2018/06/CBC-Favicon-e1626169648183.jpg
250
250
cbc08
https://cerconebrown.com/wp-content/uploads/logo-png-300x300.png
cbc08
2009-02-04 08:18:54
2009-02-04 08:18:54
Sperry Top-Sider Goes Against the Grain in Tough Economy