Media Relations In a Down Economy: Three Rules to Getting Ink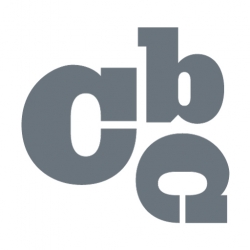 These days, media relations pros are finding the universe of press opportunities dwindling.  True, there's a whole host of things your PR agency can do with online and social media marketing, including bolstering search results through smart SEO copywriting, promotional campaigns, Facebook and Twitter.  But the truth is that a huge amount of sway in public opinion is still held by the traditional media.  
Public relations pros still need to reach the national news outlets and magazines that are reporting on trends and products with great depth and authority.
But with advertising support at an all time low, these outlets have less time and space for editorial. So PR agencies need to work smarter for their clients than ever before.  Here's Three Rules to Getting Ink that should help get bolster your media relations efforts in these times of scarcity:
1. Know Your Target:  This should go without saying in any economy, but too few public relations practitioners take the time to research both the journalist and the outlet before pitching.  Take an environmental writer from the New York Times.  Just because environment is in his the doesn't it's open season on any green pitch.  Many take a planet/scientific perspective, so a new die-free bath soap probably isn't quite right.  Also, with all the turnover in newsrooms, titles mean little.  Search the last 5 bylines to be sure you're barking up the right media relations tree.
2. Be Complete: As mentioned, there's less staff in the newsroom.  They have little time to listen to your pitch, so you need to nail it fast.  There's a delicate balance between brevity and incomplete, however.  The rule of thumb: send an email first that indicates the section of the outlet you intend to pitch, a brief (somewhat) objective pitch of how your product, service or organization fits into a current trend germane to the reader or viewer, and a quick outline of the specifics you have to offer: broll, photos, third-party experts, etc.  Links are good; avoid attachments.  Keep it all above the scroll, and let it rip.
3. Create an Experience: It's hard to stand out in email.  So if possible, don't try to close the whole enchilada in one shot.  Instead, use your intro pitch to move the journalist a little closer to the end goal of coverage.  Get them to visit a Website, agree to test your product, have coffee with a client, or very best, live with your product in a natural setting.  At CerconeBrown, we run a WinterHouse/SummerHouse program each year. Over the course of weeks, we rotate top media into a house in Park City or Natucket for three day sessions where they taste, touch and drive new, innovative products. We create a great experience, and then get out of the way. Because journalists live with these products in a natural setting (without the harping of PR people), they get an experience that can be conveyed with passion to their audience. The results have been outstanding, with many products receiving tons of top-list coverage.
Granted, this is a simple look at media relations.  Real life is more complicated.  Still, working smarter, not harder, these days is a great way to start.
https://cerconebrown.com/wp-content/uploads/2018/06/CBC-Favicon-e1626169648183.jpg
250
250
cbc08
https://cerconebrown.com/wp-content/uploads/2018/09/CBC_Mark_80x80.png
cbc08
2009-02-23 13:01:20
2009-02-23 13:01:20
Media Relations In a Down Economy: Three Rules to Getting Ink