Take Advantage of Facebook Live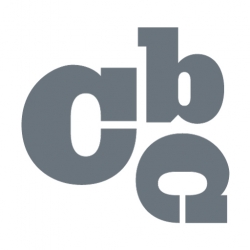 In April 2016, Facebook CEO Mark Zuckerberg gave live streaming new meaning when he rolled out the Facebook Live Application. This gateway for both brands and users to engage in is an influential marketing tool that many companies are not taking advantage of … and they should be. Streaming in real-time provides the ability to field your audience's burning questions and tailor content based on the reactions of your followers.
Below are a few ways marketers can benefit from Facebook Live:
Reach New Audiences in New Ways
Facebook Live gives users the opportunity to watch content on your brand's Facebook page in an automatic, non-pervasive way. Facebook Live posts will not only engage your current followers, but also attract new ones. Plus, tying a visual to your brand will garner invaluable reactions and comments. Partnering with another brand of influencer in a video is another way to extend reach with this tool.
Connect in Real-Time
The Live feature gives you a similar function as that of a newscast or a television show – the ability to connect to your live audience and start a conversation. Loyal consumers of your product get a notification when you're live and will ideally open the dialogue.  As they comment, your brand responds in real time.
Customize Your Story
Whether you are consumer or marketer, your Facebook Live story will represent you. With creative filters and tools, it is easy to express yourself on different forms in an instant feed.
Exclusive Content
Live interviews, event coverage, and behind the scenes footage are all ways to share exclusive content with your following.
Live Interviews: Hit the streets! Steve Portigal for Interviewing Users states, "Interviews create connections between builders and the consumers. It makes the problems tangible and human".
Steaming Events: Red Bull rep. and pro wake boarder Steel Lafferty shows us some moves on the water for a Red Bull event using Facebook live.
Behind The Scenes: Jason Carr, a former news anchor for FOX 2 in Detroit, updates Facebook Live viewers on a ride to a gig at WDIV-TV, Local 4 News … but he doesn't tell that right away.
Live streaming is not just here to stay – it's dominating the social scene.  We suggest you don't sit on the sidelines for this one.
https://cerconebrown.com/wp-content/uploads/2018/06/CBC-Favicon-e1626169648183.jpg
250
250
cbc08
https://cerconebrown.com/wp-content/uploads/logo-png-300x300.png
cbc08
2016-08-24 15:10:47
2016-08-24 15:10:47
Take Advantage of Facebook Live