Study Shows San Francisco is America's Least Wasteful City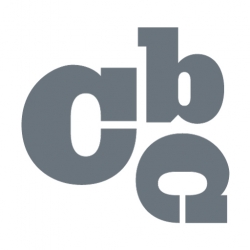 From Rain Barrels and Recycling to Walking and Buying Second-Hand Clothes,
"The Nalgene Least Wasteful City Study" Puts Top 25 Metros Under Scrutiny for Wasteful Behavior

With thrift and conservation on the minds of many Americans, a new study put the spotlight on wasteful behavior in our nation's cities. "The Nalgene Least Wasteful City Study" ranked 23 waste-focused habits of urban Americans, from recycling, to using public transportation, to shutting off the lights when leaving the room.  When the results were tallied, San Francisco earned the title of America's Least Wasteful City, while Atlanta ranked last in the study.
Other cities at the top of the least wasteful list are New York (2), Portland, OR (3) and Seattle (4). In addition to Atlanta, Dallas (24), Indianapolis (23), Houston (22) and St. Louis (21) were in the bottom five of those surveyed. Individuals can visit www.leastwastefulcities.com  for complete rankings or to the take the survey themselves.
Surprisingly, in trying economic times, frugality isn't the leading factor motivating Americans to change wasteful ways.  In fact, over half surveyed (57 percent) cited "that it is our responsibility to ensure the health of our planet for future generations" as the motivation for changing behavior, followed by "it makes financial sense" (22 percent).
The study was commissioned by Nalgene, the leading manufacturer of reusable water bottles, as part of its FilterForGood campaign, an ongoing partnership with Brita to encourage less wasteful behavior.
"This study highlights habits that our society has adopted out of convenience, but on a whole can have a huge impact on the sustainability of the planet," said Eric Hansen, Sr. Business Manager, Nalgene-Outdoor. "Clearly, some cities are ahead of others when it comes to changing our approach to wastefulness in our actions big and small, but there's room for all to improve."
The study questioned 3,750 individuals living in the top 25 largest U.S. cities, gauging behavior on waste, sustainability, shopping, transportation and more. The results were weighted to give more credit to behaviors that had immediate and significant impact on the planet (e.g., driving less, recycling or reducing trash) to small habits that are more indicative of a mindset and non-wasteful approach to life (e.g., reusing containers, limiting shower time or saving wrapping paper and ribbons).
Survey Says: Environmental Efforts Need to be Easy and Convenient … and Save Money
Results show that with the exception of recycling (the 5th top least wasteful behavior), urban Americans are more readily embracing small, everyday habits to cut waste: (1= Never; 10 = Always/Without Fail):
Save leftover food/meals to eat again 8.58
Shut off lights when not in the room 8.48
Turn off water when brushing teeth 7.22
Use energy efficient light bulbs 7.16
Recycle glass/metal/plastics on a regular basis 6.87
The study also suggests that convenience is trumping prudence when it comes to significant wasteful behavior including transportation and personal conservation efforts (average score, 1= Never; 10 = Always/Without Fail):
Avoiding drying clothes in an electric or gas clothes dryer 2.05
Use a rain barrel 2.13
Compost my fruit and vegetable scraps 3.15
Take public transportation 3.37
Drive my car for trips that are less than two miles from home 3.73
CITY HIGHLIGHTS
San Francisco led the way in many categories, and was best overall at recycling, reusing wrapping paper, turning off the water to brush teeth and not using cars for short trips from home.
Less is Best in the West. San Francisco, Portland and Seattle are among the top four in practicing least wasteful behaviors.
NYC's Surprising Hot Commodity, Rain Water. New York, coming in as the second least wasteful city in the U.S., is the only east coast city to rank in the top seven. They rank number one at collecting rain fall by using a rain barrel and taking public transportation. Los Angeles comes in second for using a rain barrel.
Second-Hand Style Doesn't Work in Beantown. Not many Bostonians are wearing second-hand outfits or sitting on used couches these days. Boston comes in last at buying second-hand, followed by New Yorkers. Portland is the best at second-hand shopping.
The Heartland Loves Local Libraries. Clevelanders love their local libraries, coming in number one for borrowing books from the library.
Hot Enough for Ya? Miami is the worst at avoiding the purchase of bottled water.
Last Night's Noshes Loved in Sugar Land. Houston loves leftovers, coming in as the best at saving leftovers to eat again. However, their neighbors in Dallas are not so great at saving leftovers
HOW AMERICANS PLAN TO CHANGE THEIR LEAST WASTEFUL WAYS THIS YEAR:
Sixty-three percent of respondents said they are already living a somewhat eco-friendly lifestyle; while 85 percent plan on being more environmentally conscious in the next year.
Electric Shock: Two-thirds (65 percent) will shut the lights off when not in the room and 65 percent will use energy efficient light bulbs
Around the House: More than half (56 percent) will recycle more and turn off the water when brushing their teeth (both 56 percent), while 57 percent will save leftover food to eat again
At the Market: More than one-third (38 percent) will avoid using bottled water, opting instead for reusable containers. Half (56 percent) plan on using reusable grocery bags
Walk the Line: One-third plan to forgo the car for trips less than two miles from home
For information on how to rate your own least wasteful behavior and to find out how your city can make a small change towards a big difference by adopting reusable water bottles in place of disposable, single serve bottled water, visit www.leastwastefulcities.com and www.filterforgood.com.
About Nalgene Outdoor
Nalgene Outdoor Products is based in Rochester, New York. Founded in 1949 as a manufacturer of the first plastic pipette holder, the company soon expanded its product line to include state-of-the-art polyethylene labware under the NALGENE brand.  By the 1970s, outdoor enthusiasts had discovered the taste and odor-resistant, leakproof and rugged properties of NALGENE's large selection of plastic containers. In response to this emerging demand, the NALGENE Consumer Products Division was formed. For more information, contact NALGENE Consumer Products or visit our website at HYPERLINK "http://www.nalgene-outdoor.com/"www.nalgene-outdoor.com.
# # #
https://cerconebrown.com/wp-content/uploads/2018/06/CBC-Favicon-e1626169648183.jpg
250
250
cbc08
https://cerconebrown.com/wp-content/uploads/logo-png-300x300.png
cbc08
2009-03-31 08:40:47
2009-03-31 08:40:47
Study Shows San Francisco is America's Least Wasteful City