Cercone Brown & Co. turns up the heat for Hasbro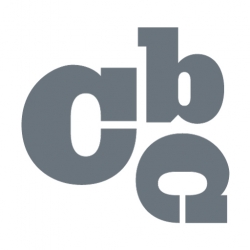 Boston PR agency helps Hasbro Inc. roll out its newest brand, NITRO XRCTM
BOSTON, MA. (Sept. 17, 2008)- Hasbro Inc., (NYSE: HAS) the world's second largest toy-maker, has hired Cercone Brown & Co. to launch its exciting and innovative new brand. The PR agency will provide non-traditional brand development and promotional outreach as Hasbro introduces NITRO XRCTM, its new line of nitro fueled extreme radio-controlled cars.
Starting in November, the first NITRO XRCTM(Extreme Radio Control) vehicles, the NITRO XRC RICOCHET and NITRO XRC REVOLUTION MT, will be sold exclusively in Phoenix-area WalmartTM stores and nationwide HobbyTown USATM locations.
Capable of achieving speeds up to three times faster than traditional battery-operated RC vehicles and equipped with nitro fuel-powered, internal combustion engines, NITRO XRCTM vehicles are expected to attract RC enthusiasts between ages 16 and 25, a demographic that represents a new opportunity for the company.
"Cercone Brown & Co. recognizes that when it comes to capturing the attention of the Gen Y demographic, the standard marketing techniques usually won't fit the bill," said Brian Goldner, COO of Hasbro.  "As a PR agency who has put a lot of time into understanding and implementing non-traditional media campaigns, Cercone Brown & Co. is excited to help Hasbro construct a promotional campaign that is as exciting and innovative as the product we're launching."
Currently underway is the NITRO XRCTM X Demon Tour, which will help Cercone Brown & Co. and Hasbro introduce the new line. Kicked off at this summer's Warped Tour, this multi-level mobile campaign will help Hasbro establish the NITRO XRC as an exciting new part of the Phoenix action sports culture through interactive promotional events and social media outreach.
"With the launch of this product, we're aiming to connect with Millenials-a demographic for whom trendiness holds more importance than any other age group," said Goldner.
"Studies show, however, that this generation is more interested in what their friends find cool than what a traditional ad might tell them is. Thus, as a brand who is still new to the scene, NITRO XRC is leveraging already-established connections to the Gen-Y demographic by packaging our product in their unique culture trappings: action sports brands, alternative music, cool locations and identifiable figures."
The X Demon Tour will feature interactive demos at more than 70 major events and locations throughout Phoenix. RC buffs can get a taste of the action at Arizona State University football games, the Arizona State Fair, and the ASA Action Sports Tour among other events, where Gen-Y run street teams will demonstrate the vehicles' speed and stunt capabilities and allow spectators to try their hand.
NITRO XRC will also be partnering with Walmart to conduct storefront demos at Phoenix-area stores.
Additionally, Cercone Brown & Co. will help Hasbro reach Gen-Y'ers in the place that they are most likely to be found: social media sites.  Utilizing high-traffic sites like You Tube, Facebook, Digg.com and Flickr, the NITRO XRC website features shareable X Demon Tour dates and videos, as well as a blog lorded over by two on-the-scene street teamers.
"By raising awareness of NITRO XRC through the avenues that are most unique to this demographic-popular music, brands, social media sites, major local events-we are hoping to position our brand as a truly "can't miss" visceral experience that leads from consumer trials to word-of-mouth brand infusion and, eventually, to sales," said Leonard Cercone, partner, Cercone Brown & Co.
The X Demon Tour will run through the end of December.
About Cercone Brown & Co.
Located in Boston, Massachusetts, Cercone Brown & Co. (CBC) provides branding, public relations and promotions services to companies in a range of industries. Founded in 2001, the company has worked with leading brands that include adidas, GMAC Insurance, Hasbro, Nantucket Nectars, Orvis, Cognos, Sperry Top-Sider, K2, The Timberland Company, Vibram and ZOOTS. For more information, visit www.cerconebrown.com.
About Hasbro
Hasbro (NYSE: HAS) is a worldwide leader in children's and family leisure time entertainment products and services, including the design, manufacture and marketing of games and toys ranging from traditional to high-tech.  Both internationally and in the U.S., its PLAYSKOOL, TONKA, MILTON BRADLEY, PARKER BROTHERS, TIGER and WIZARDS OF THE COAST brands and products provide the highest quality and most recognizable play experiences in the world.
https://cerconebrown.com/wp-content/uploads/2018/06/CBC-Favicon-e1626169648183.jpg
250
250
cbc08
https://cerconebrown.com/wp-content/uploads/logo-png-300x300.png
cbc08
2008-09-17 08:24:43
2008-09-17 08:24:43
Cercone Brown & Co. turns up the heat for Hasbro