Olivia's Organics Picks Cercone Brown & Co. From the Bunch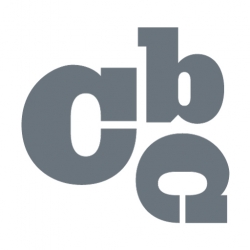 Boston PR firm becomes agency of record for organic produce company, Olivia's Organics
BOSTON, MA. (Sept. 17, 2008)- After several successful collaborations, the dynamic duo of Olivia's Organics and Cercone Brown & Co. is making their partnership official. The Boston-based public relations and advertising firm will become Olivia's Organics' agency of record, handling the company's charitable outreach promotions and brand development.
"We have had great success with Cercone Brown & Co. over the years, from their promotional work on numerous Olivia's Organics charity events to the introduction of our new Crunch Bunch line," said Mark DeMichaelis, president, Olivia's Organics. "We're confident that our new partnership will only translate into more future successes."
And Cercone Brown & Co. is not about to waste any time. This year, they will help Olivia's Organics implement an ongoing charitable outreach project called Gardens of Goodness. The program will be launched in Roxbury, Massachusetts, where Olivia's will work with local children to turn vacant inner-city greenhouses into flourishing, edible gardens.
About Cercone Brown & Co.
Located in Boston, Massachusetts, Cercone Brown & Co. (CBC) provides branding, advertising, public relations and promotions services to companies in a range of industries. Founded in 2001, the company has worked with leading brands that include adidas, GMAC Insurance, Hasbro, Nantucket Nectars, Orvis, Cognos, Sperry Top-Sider, K2, The Timberland Company, Vibram and ZOOTS. For more information, visit www.cerconebrown.com.
About State Garden, Inc. & Olivia's Organicstm
Founded in 1938, State Garden is a vested member of the New England Produce Industry. Family owned and operated since its inception, State Garden has become one of the leading independent regional processors of celery hearts and tender leaf items. In 2006, the company enhanced its service offerings by expanding into the organic market with a new salad line known as OLIVIA'S ORGANICSTM. The mission of OLIVIA'S ORGANICSTM is three-fold: to encourage healthy eating by offering all-natural, organic salads; to aide the local community through the work of the OLIVIA'S ORGANICSTM CHARITABLE FOUNDATION; and to protect the environment by endorsing earth-friendly farming techniques. For more information, please visit http://www.oliviasorganics.org.
###
https://cerconebrown.com/wp-content/uploads/2018/06/CBC-Favicon-e1626169648183.jpg
250
250
cbc08
https://cerconebrown.com/wp-content/uploads/logo-png-300x300.png
cbc08
2008-09-17 08:34:24
2008-09-17 08:34:24
Olivia's Organics Picks Cercone Brown & Co. From the Bunch