Why You Can't Get These Songs Out of Your Head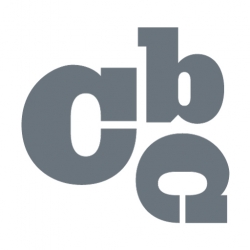 The five senses play a key role in our consumer lives. Traditionally, many brands' marketing teams have focused solely on sight when producing their creative work. However, today's brands attract their audiences through another sense: hearing. Sound in marketing has now become a popular and expected asset.
Sonic branding is the strategic use of sound and music to build brands, used to trigger an emotional response from the consumer, elevate their experience with the brand, and build a relationship.
Why should every company use sonic branding? Not only does it help you stand out from the crowd, but it also makes you memorable. Some examples of brands that have created a short but catchy sound include T-Mobile, Microsoft, and Skype.
One of the biggest mistakes an agency can do is just slap on a good song without much thought. Just because you like a song or it's popular among the general public doesn't necessarily mean it's the right fit for you.
Consider Royal Caribbean's use of Iggy Pop's "Lust for Life." Sure, it's a classic song, but was it the best choice for this particular brand? After listening to the lyrics, many people were confused as to why this brand would want their luxury cruise line associated with the lyrics.
However, some advertisements are paired so well with music that the two become timeless associations. It gets to the point where you can't hear the song without thinking of the brand that popularized it.
For example, how will we ever forget the dancing Mr. Six in the 6 Flags Commercials to the Vengaboys hit, "We Like To Party"?
Just like we won't ever forget when Target re-wrote the lyrics to Sir Mix-A-Lot's "Baby Got Back"!
Some commercials are so trendy that the musical artist also spikes in popularity. The alternative rock group Phoenix became an overnight sensation after Cadillac's SRX Commercial was released in 2010 with their hit song "1901."
It's safe to say that these songs will be stuck in our heads for the rest of the week. And with the demand of interactive marketing on the rise, we can't wait to see which sense is incorporated next.
https://cerconebrown.com/wp-content/uploads/2018/06/CBC-Favicon-e1626169648183.jpg
250
250
cbc08
https://cerconebrown.com/wp-content/uploads/logo-png-300x300.png
cbc08
2016-08-16 18:41:25
2016-08-16 18:41:25
Why You Can't Get These Songs Out of Your Head