Boston PR Agency CerconeBrown & Co. Kicks off Green House Experiential Marketing Event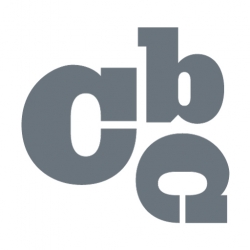 The CerconeBrown & Co. Green House is now underway in one of the nation's only mutli-family net-zero homes out in Boulder, Colo.
In this one-of-a-kind experiential marketing program, the nation's top editors are immersed into the most eco-friendly services, products and technology around to gain deep insight on Smart Living, a sensible lifestyle that helps save money and decrease a person's negative impact on the environment. Some of the most planet-friendly and eco-conscious brands — from Ford to 3M to LG to Tupperware — are combining forces at this distinctive media relations event to revamp press members' views on sustainability and how they will report to their millions of readers and viewers.
As you might expect, this feat doesn't come without its fair share of good old-fashioned hard work. The Boston PR Agency crew has been working nearly 20-hour days (wow!) behind the scenes to transform a house surpassing LEED-Platinum certification into a platform for sustainable living. And through undying effort and lots of sweat (but thankfully no blood or tears), the CBC team has hit the ground running — and pretty fast to say the least.
To give you an idea of the kind of energy needed to pull off such an exhilarating event, here's an inside look at the personal work journal of the CBC crew on site in Boulder:
6:30 a.m. – The day starts bright and early with the team opening the 300th (that's an understatement) box of Tupperware product to stock the pantry.

7:30 – It's time to change over the 25th load of laundry (talk about a workout!) in an amazing LG energy-efficient washer and dryer with the new Sweet Sleep organic bedding.

Not too sure how this happened, but cardboard somehow manages to get into the washer machine, and explodes everywhere.  It looks like the Terminator got a little too carried away in a paper factory. Luckily CBC had an LG energy efficient vacuum to save the day and clean up the Terminator's mess.

Finally, the sheets come out of the wash looking more wrinkled than a shar pei puppy.  Just their luck, there's no iron in sight.

8:30 – The ever-resourceful CBC team puts their heads together, and calls in a cleaning crew that comes through and goes to town!

8:30 – 10:30 -The architect, realtors, developers, owner, sponsors, mattress delivery crew, contractor, Ford team, 3M sponsors and CBC Green House team are all in and out of the house preparing for the open house to kick off at 11 a.m. (panic mode handled with grace and poise).

11:00 – CBS channel 4 arrives. An interview with the developer and architect commences.

Noon – Super interns Max and Chase head out on a Target run. CBC then meets with the Boulder film crew to do some creative collaborating and document the next three weeks.

1:00 p.m. – No time to rest!  The CBC crew begins drafting the sponsor and editor materials.

3:00 – A Tupperware representative arrives, and more merchandising continues.

4:30 – midnight – CBC continues to set up the house and merch, merch, merch (this stands for merchandising).
This is just a morsel of the effort that goes into creating such an amazing event…stay tuned for more of the CBC Green House frenzy!
https://cerconebrown.com/wp-content/uploads/2018/06/CBC-Favicon-e1626169648183.jpg
250
250
cbc08
https://cerconebrown.com/wp-content/uploads/logo-png-300x300.png
cbc08
2010-08-10 12:17:16
2010-08-10 12:17:16
Boston PR Agency CerconeBrown & Co. Kicks off Green House Experiential Marketing Event