The Worldwide Olympic Partners: They Do More Than Simple Promotion
Like the rest of the world, we can't wait for the Olympic flame to land in Rio on Friday and kick off of the 2016 Summer Games! In the spirit of the season, we've decided to pay homage to a few of the worldwide Olympic partners whose genius marketing strategies support this global event.
Proctor & Gamble
P&G became one of our favorites when their "Thank You Mom" campaign launched in 2012. This year, it continues to build with their recent Rio "Stronger" video. Their team has partnered with athletes and moms on their journey to the Olympic games in more than 21 countries around the world.

Coca-Cola
Coca-Cola never ceases to amaze with their marketing ploys! Their newest campaign, #ThatsGold, will feature not only the athletes but also the gold moments of the consumers of Coca-Cola. Their campaign will come to life through several, activations. Just look at some of these print ads already rolling out; we'll stay tuned in to this one for any campaign engagement success. .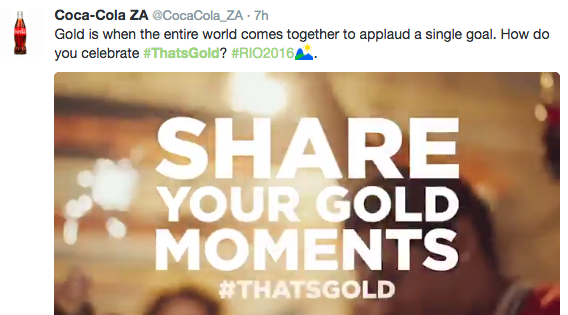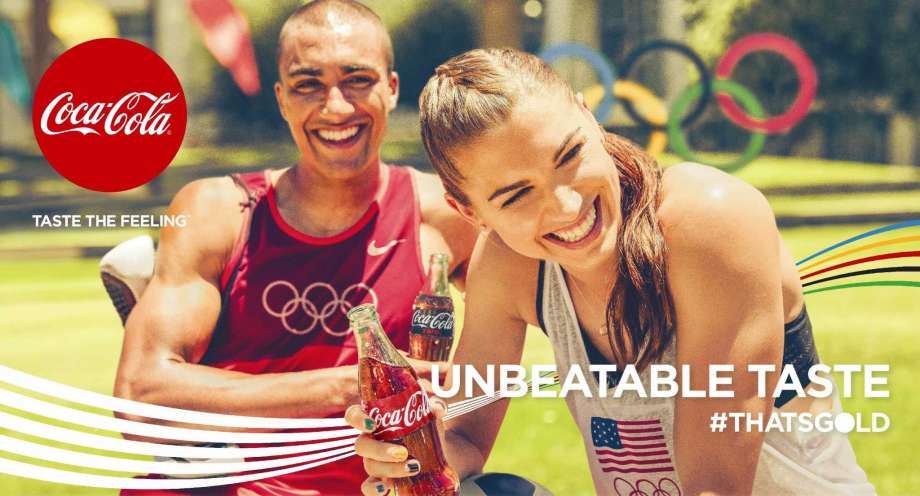 Visa
For this year's Olympics, Visa launched its most ambitious integrated global campaign; the Carpool campaign. It will feature a group of 20 world-class Olympic and Paralympic athletes as they carpool their way to the games and, of course, pay for their adventures with Visa.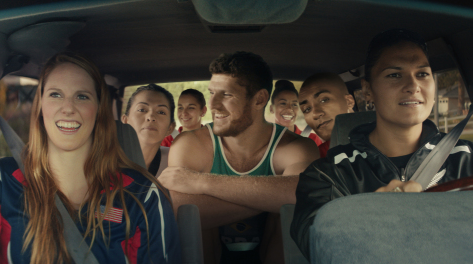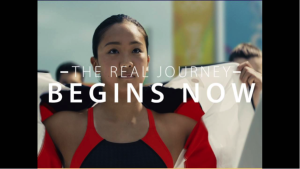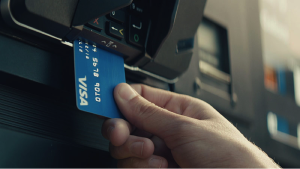 McDonald's
McDonald's has been an official sponsor on the Olympic games since 1976 and has a longstanding commitment to the Olympic movement. For this year, they will focus their marketing efforts on the future athletes of the Olympic games: kids.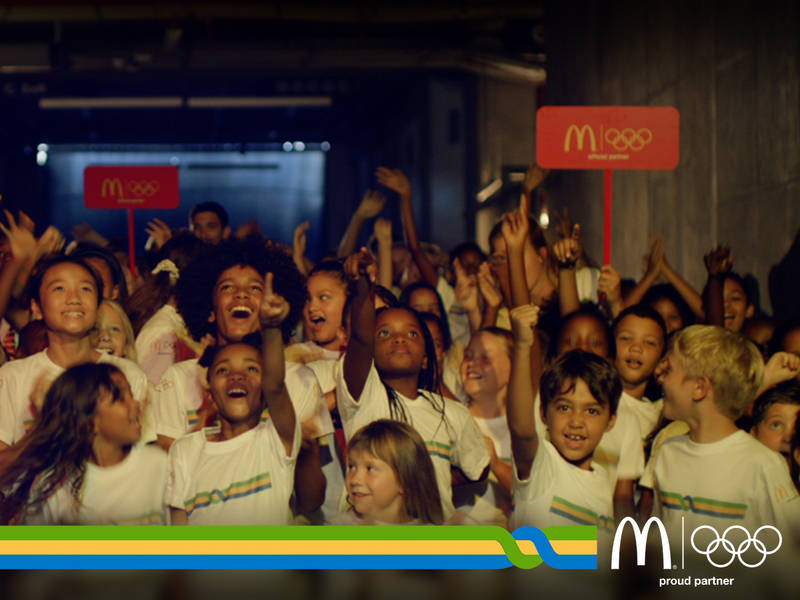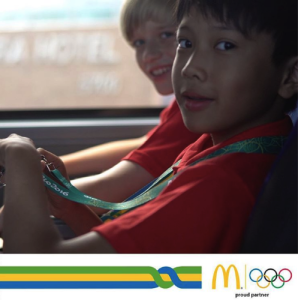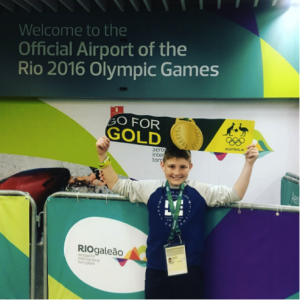 Their "Friends Win!" Campaign, will send 100 kids from around the world to participate in the opening ceremony of the Olympics through McDonald's Olympics Kids Program. Unlike other campaigns in the Olympics, their product is not mentioned or shown once during the TV commercial.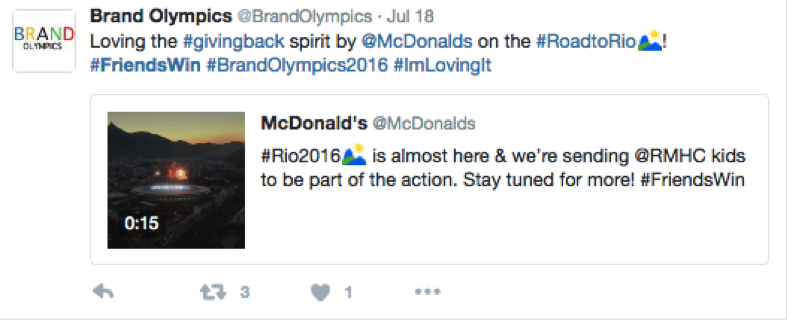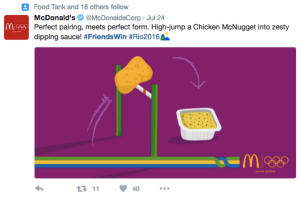 Samsung
Samsung's "The Anthem" campaign breaks down global barriers by singing the anthem of another country. Younghee Lee, executive VP of global marketing for Samsung, states, "By singing The Anthem, fans and athletes across the globe can fee a shared sense of pride and unity and together celebrate colligative progress, which is integral to the Spirit of the Olympic Games."



Sources: Vincent Rollandin, Mariana GC, 스티브 (Steve)
Slow clap for all of the brands involved in making the 2016 Olympic games a reality! It's sure to be an exciting summer of sports.
https://cerconebrown.com/wp-content/uploads/2018/06/CBC-Favicon-e1626169648183.jpg
250
250
cbc08
https://cerconebrown.com/wp-content/uploads/logo-png-300x300.png
cbc08
2016-08-04 16:01:18
2018-09-19 23:56:47
The Worldwide Olympic Partners: They Do More Than Simple Promotion