We live in the age of information; an era that gave birth to the World Wide Web, online messaging, and social media.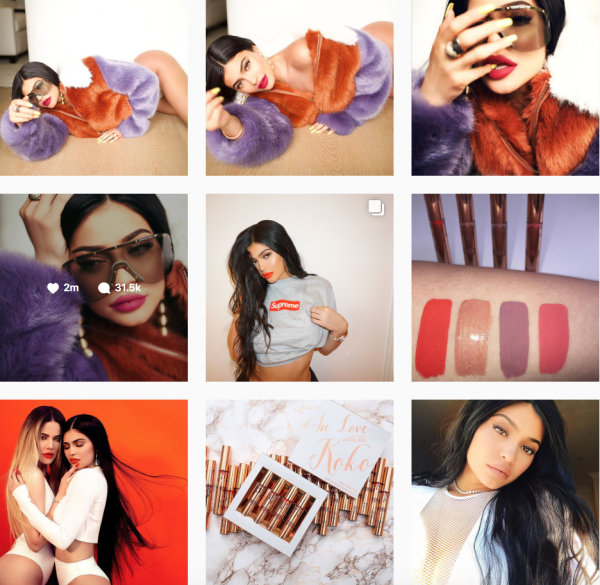 More and more, brands are expected to keep up with digital trends when it comes to connecting with their audiences, oftentimes relying on tried-and-true approaches.
But every so often, one brand will do something completely unexpected and disrupt the digital space.
One such brand is Addict Aide, a French organization that empowers progress in the fight against addiction.
Their 2016 campaign Like My Addiction featured Louise Delage, French socialite who had it all: glamour, wealth, style … and a drinking problem? In every one of her pictures, she held a drink. Not one of her followers noticed.
Little did her fans know, she was an actress devised by Addict Aide as part of a campaign to bring awareness to alcohol addiction.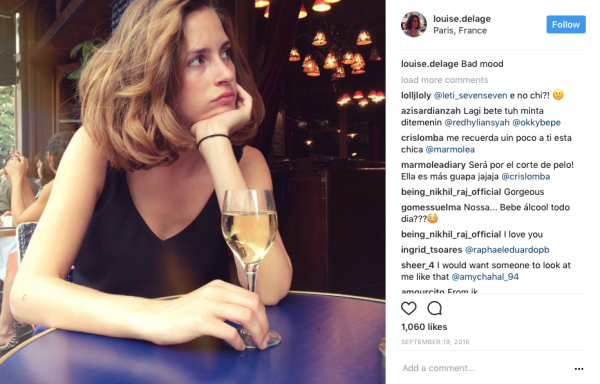 Below we have dissected the science behind this viral campaign using an online persona and created some takeaways for your next disruption.
Do your homework
Underneath the seemingly simple social posts was a data-driven scheme. The creators identified their audience before the launch, studied the influencers within that space, and designed a character that would appeal to the targeted demographic.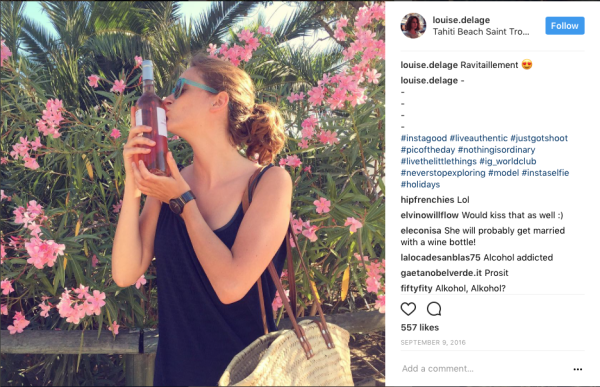 They also used standard strategies such as posting at high-traffic times, networking with influencers, and sourcing trending hashtags.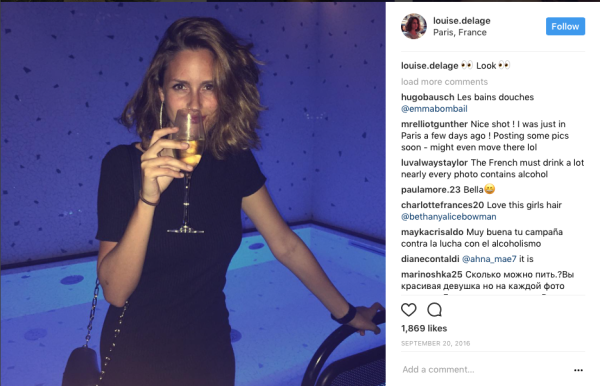 Fake it 'till you make it
To keep "her" audience unaware, Louise Delage posted content that was relevant, attractive, and enviable. While the alcoholic beverages were conspicuous, the images crafted a realistic storyline that didn't seem out of the ordinary.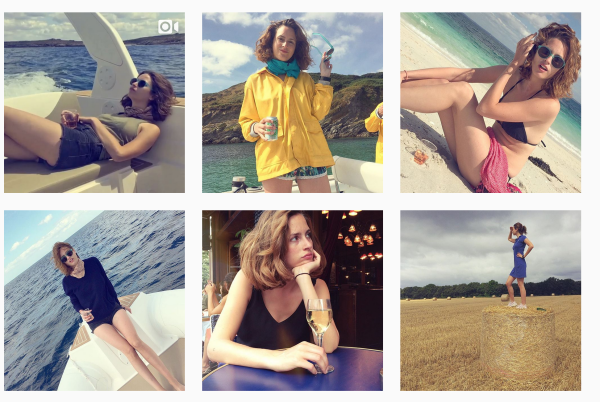 Blending in with the crowd
Users are accustomed to an Instagram feed of idealized and fantastical photos from their favorite influencers – a space that already makes it difficult to quickly distinguish reality from fiction. Louise Delage successfully played the part of "the girl women want to be and men want to be with". She evoked jealousy and longing, sentiments that led to her reaching 50k followers in just a few weeks.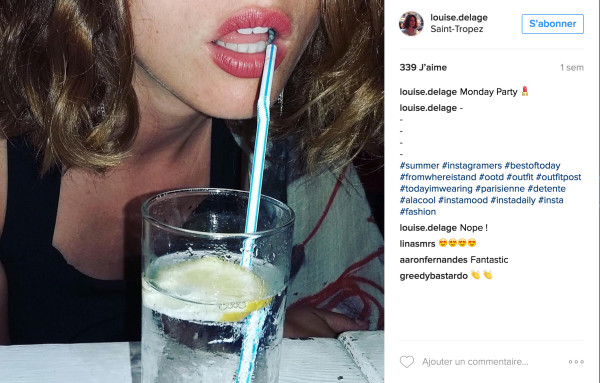 Close with a bang
The big reveal came in a short video; one that disrobed the campaign and presented the concept that you never know when someone is suffering from addiction, even when it's right in front of your face. Addict Aide closed its campaign in a simple, informative, and nonjudgmental way.
The Like My Addiction finale video garnered more than 1 million views and was featured in prominent publications. Most importantly, the creators achieved their objective. Louise was more than just an interesting marketing tactic – she was a living, breathing representation of the company's mission.
When done wisely, an alternate identity or other disruptive use of digital marketing can help to prompt brand awareness. Just remember: what you see on social media may only show a fraction of the truth.
https://cerconebrown.com/wp-content/uploads/Blog-LouiseDelage-800x600.jpg
600
800
cbc08
https://cerconebrown.com/wp-content/uploads/logo-png-300x300.png
cbc08
2017-06-15 20:30:21
2017-06-15 20:30:21
Why the Louise Delage Campaign Went Viral