It's Handled: Navigating Social Media Mishaps
Social media can often be a "love/hate" relationship for brands. In one sense, it allows for positive engagement, communication, and relationship-building between brand and consumer. In another, many take to these platforms to air their grievances. With all this buzz and real-time interaction, brands are expected to be very attentive when counteracting the rapid amplification that can come from negative social conversations.
And like anything – especially in regards to this new era of constant connectivity – we look to the past to plan for the future.
Uniting Against United
Almost 8 years ago, a little band known as Sons of Maxwell was flying United Airlines. It was all great until a band member's guitar broke because the airline staff was recklessly throwing luggage on-board. After United refused to compensate him for the broken equipment, the band posted a song on YouTube describing their experience. Lucky for the band, this song went viral and was the big break in their career.
Unlucky for United Airlines, they neglected to respond until after the video garnered 150K views. This forest fire of bad PR had an effect on people's decision in choosing an airline. BBC reported that United's stock dropped by 10% after the release of the video – a decrease in valuation of $180 million.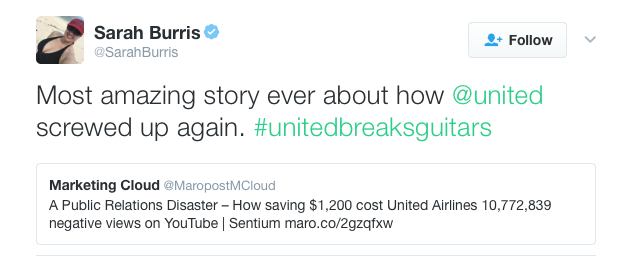 An Uber Lapse in Judgment
Earlier this month, Uber faced a blistering response after CEO Travis Kalanick failed to denounce President Trump's immigration ban and then continued to serve New York's JFK airport during a reported taxi strike. The company received adverse reactions on social media. As a result of the hashtag #DeleteUber, 200,000 people deleted their Uber apps and many public voices added fuel to the fire.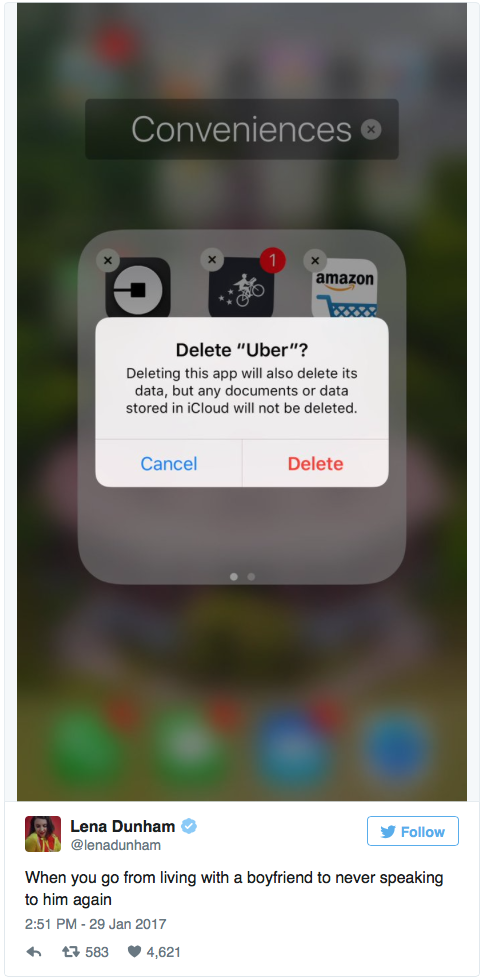 Amid Uber's silence, Lyft – a runner-up competitor to Uber – capitalized on the opportunity by immediately taking the opposite stance on the immigration ban. They quickly sent out an email to their customers letting them know of the $1 million donation they made to ACLU. Many Uber customers shifted to Lyft after this.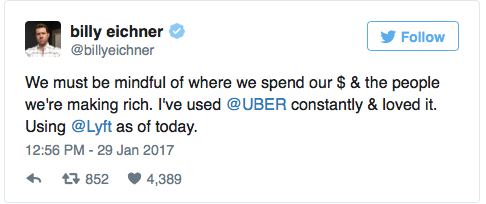 A Salty Reaction to Cinnabon
After the death of famous actor Carrie Fisher, Cinnabon made a controversial move by tweeting the below: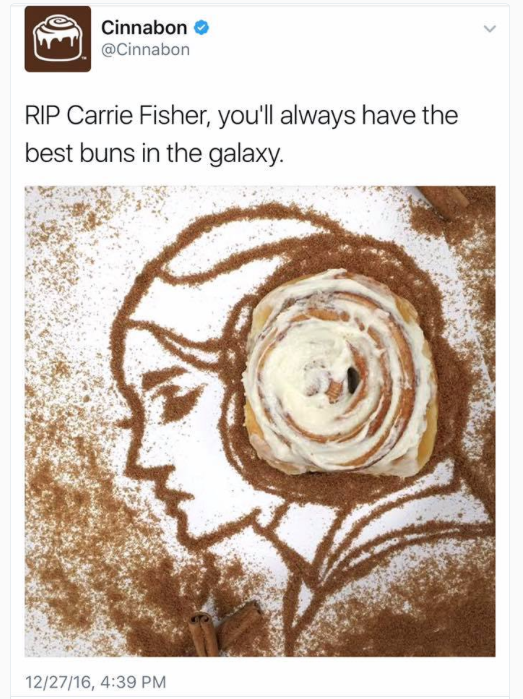 Needless to say, this particular move left a bad flavor in people's mouths.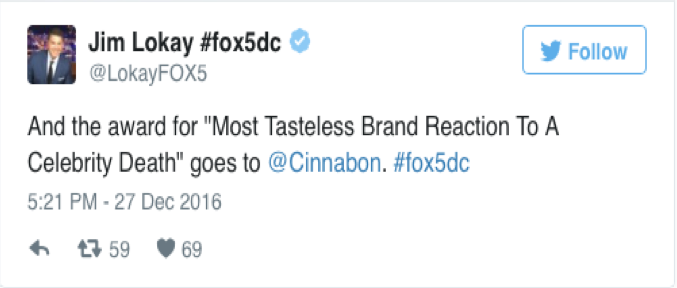 Fortunately, Cinnabon's PR team was quick and tweeted an apology early the next morning. It's likely the brand won't suffer permanent damage.

The CBC Way
We at CBC aren't impervious to the accidental dangers of digital. In late 2016, an ad from our client Garnet Hill appeared on the infamous Breitbart News website. Known for its far-right policies, anti-LGBT messaging, and overall controversial reputation, it's no mystery why lovers of Garnet Hill were vocal about their disapproval.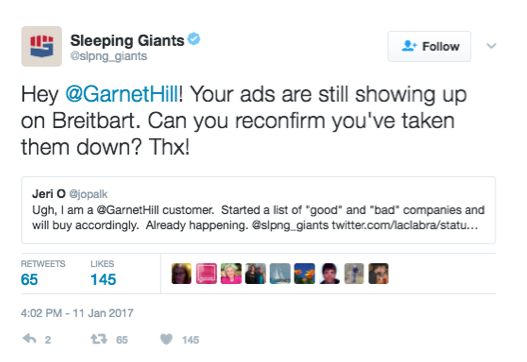 Of course, both CBC and Garnet Hill were not aware of the ad's placement on the website until it was brought to our attention via Twitter. We immediately pulled the ad, blocked Breitbart, and informed our distressed followers that the situation was handled.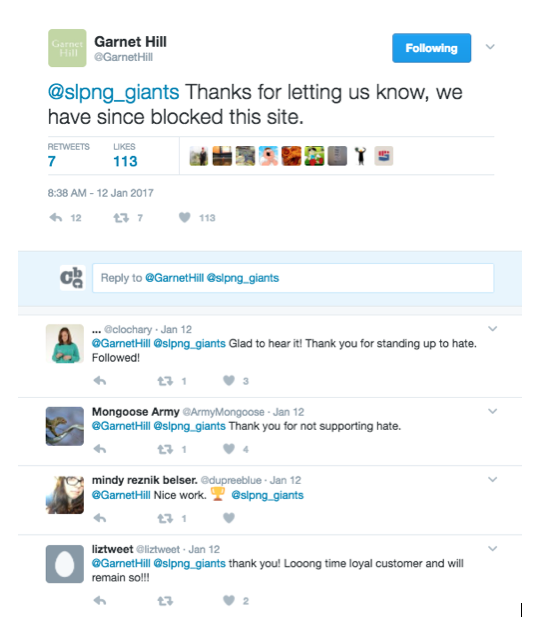 The moral of story: Respond promptly, show genuine concern and value your relationship with your consumers. It takes years to build a brand reputation and seconds for it to crumble.
https://cerconebrown.com/wp-content/uploads/Blog-SocialMediaMishaps-800x600.jpg
600
800
cbc08
https://cerconebrown.com/wp-content/uploads/logo-png-300x300.png
cbc08
2017-02-15 18:45:17
2017-02-15 18:45:17
It's Handled: Navigating Social Media Mishaps