Best Online Campaign? Cercone Brown Named Finalist for PR News Platinum Awards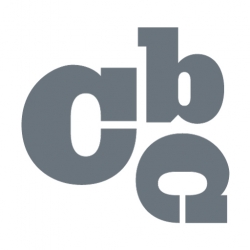 As readers of this blog know, Cercone Brown is deep into online marketing and social media.  As a communications firm with a large PR component, we'd better be these days.  Now our work is being recognized on a national stage.  Cercone Brown & Co. Named Finalist for "Best Online Marketing Campaign for 2009" for the PR Platinum Awards.
The firm was selected from from 800 submissions for its "America's Least Wasteful Cities" Campaign for bottle-maker Nalgene.  We're off to NYC for the luncheon this morning.
We'll write more about the campaign, how and why it worked, and lessons learned.  For now, keep your fingers crossed.  There's a quick case study posted here, which we'll change into an easier to use flash version this week.  Also, check out the release we're issuing this morning…
Boston, Mass. (October 21, 2009) — Blending social media marketing, interactive design, and press relations has become a hallmark of Boston advertising and PR firm Cercone Brown & Co., helping brands such as GMAC Insurance, adidas, Quiksilver and others build campaigns that drive awareness, sales leads and ROI.

Now the firm is being recognized as one of the nation's best as a finalist for the prestigious Platinum PR Awards for Best Online Campaign for 2009 for its "America's Least Wasteful Cities" work for reusable bottle icon Nalgene.
With thrift and conservation on the minds of many Americans, the campaign put the spotlight on wasteful behavior in our nation's top cities. "The Nalgene Least Wasteful City Study" ranked 23 waste-focused habits of urban Americans, from recycling, to using public transportation, to shutting off lights. When the results were tallied, San Francisco earned the title of America's Least Wasteful City, while Atlanta ranked last.
Launched just prior to Earth Day, the program leveraged social media networks including Twitter and Facebook as primary channels.
"From a simple strategy of creating usable, compelling content, the effort quickly caught fire and extended beyond our hopes," said Caroline Budney, director, social responsibility, Cercone Brown & Co.  "Almost immediately the 'Net reacted with Twitter the clear epicenter of activity, as our frequent tweets were fueled by the tweets of columnists and bloggers."
In total, the campaign reached more than 1 million on Twitter alone, and was extended by numerous television and print new stories. The campaign allowed Nalgene to strengthen its online community, adding fans to Facebook and followers to Twitter, making direct conversations with important alpha consumers easier and stronger.
Del Monte Foods, GE, Time Warner Cable and American Express are among the organizations competing for honors in the 2009 Platinum PR Awards. Presented by PR News, the leading information resource among communicators, this highly competitive program honors the best PR campaigns and initiatives of the year.
The finalists in this year's awards program include corporations, nonprofits and agencies large and small. The award winners will be announced at an October 21, 2009 awards luncheon at the Grand Hyatt in New York City and in PR News' Platinum PR Awards special issue in October.
The awards were judged by a blue-chip panel that includes PR executives from corporations, agencies, nonprofits and associations, and leading educators and industry consultants.
"It is remarkable how far the PR discipline has come in the past few years in terms of impacting an organization's bottom line and reputation," says Diane Schwartz, vice president and group publisher of PR News. "This year's finalists in the Platinum PR Awards reinforce how powerful public relations is in moving the needle."
PR News' Oct. 26 Platinum PR Issue will profile the top PR campaigns of the year and will serve as a users guide to PR departments of all sizes and missions. Coverage will include profiles of the top innovative campaigns, the smartest communications initiatives and the people behind them.
https://cerconebrown.com/wp-content/uploads/2018/06/CBC-Favicon-e1626169648183.jpg
250
250
cbc08
https://cerconebrown.com/wp-content/uploads/logo-png-300x300.png
cbc08
2009-10-21 06:19:03
2009-10-21 06:19:03
Best Online Campaign? Cercone Brown Named Finalist for PR News Platinum Awards