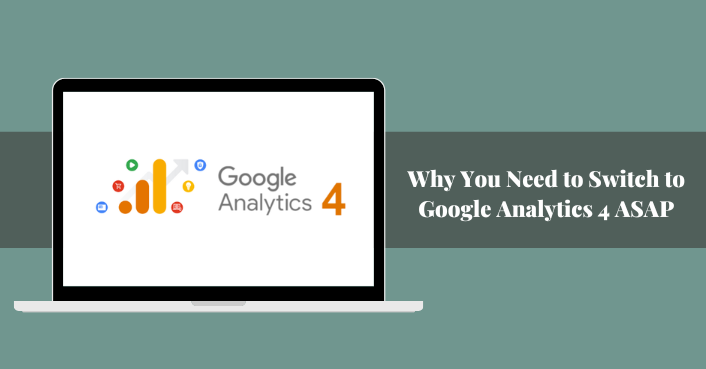 Are you ready to say goodbye to Universal Analytics? As of July 1, 2023, the legacy versions of Google Analytics will no longer work. If you don't upgrade to Google Analytics 4 by this deadline, you will no longer be able to view marketing data for your website. 
Upgrading to Google Analytics 4 is essential for businesses that want to stay competitive in today's digital landscape. If you're not sure where to start, CBC can help you build a migration plan and take advantage of GA4's new features for better insights into increasingly complex customer journeys. 
Don't wait until it's too late – make a plan today to get ready for GA4!
Why Upgrading to GA4 Matters
As we've previously written about on our blog, Google Analytics 4 represents a major upgrade in marketing analytics technology. The infrastructure has been totally redesigned to be more user-friendly, while preserving the core functionalities of measurement and reporting.
Switching to Google Analytics 4 provides several advantages, including:
Cross-device tracking: GA4 enables you to track user behavior across multiple devices and platforms, including mobile apps, websites, and web apps. This means that you can get a more complete picture of the customer journey without double-counting users.
Machine learning-powered insights: GA4 uses machine learning algorithms to provide you with valuable insights into user behavior, allowing you to identify trends, patterns, and opportunities for growth. Features like anomaly detection and data-driven attribution models give you new ways to discover actionable insights from your data. 
Anomaly detection is available in free form exploration reports with line chart visualizations. This feature uses machine learning to help you identify outliers in your data.
Data-driven attribution models are available in the Advertising section of GA4, allowing you to determine which channels drive the most conversions and what touchpoints customers take to convert. An improvement on the conversion modeling offered in Universal Analytics, the Conversion Paths report even allows you to break down early vs. mid vs. late touchpoints.
Event-based tracking: GA4 uses an event-based data model (compared to UA's session-based model) to track user interactions with your website or app, making it easier to understand how users engage with your content.
Improved data privacy: GA4 includes features to help you comply with data privacy regulations, such as the European Union's General Data Protection Regulation (GDPR) or the California Consumer Privacy Act (CCPA). With the impending demise of third-party cookies and societal pressure for more user privacy, Google Analytics 4 will help you continue to measure conversions without directly identifying users.
By upgrading to Google Analytics 4, you can gain a deeper understanding of user behavior, improve your digital marketing campaigns' performance, and comply with data privacy regulations.
How to Make the Switch
Time is ticking, so the first step is to set up a Google Analytics 4 property ASAP. 
If you have an existing Universal Analytics account, you can use the ​​GA4 Setup Assistant wizard to set up a new GA4 property in the Admin section of Google Analytics. From there, you will need to configure all of GA4's settings and features to ensure that your account is working properly and collecting the data that you need.
You can configure data collection, property settings, and more in the Google Analytics 4 Setup Assistant.
A word of warning: you may see Google offering to "auto-migrate" any accounts that lack a GA4 property. While this may be tempting, Universal Analytics and GA4 are built on fundamentally different models. Customizations and adaptations will be required to ensure you are still collecting the right data for your business needs. Only someone who is familiar with your business can ensure that your KPIs and goals are being measured as they should.
We recommend that you start collecting data in Google Analytics 4 immediately and keep both accounts running concurrently during the transition period. This will ensure that you don't lose any data during the migration process. Having access to your existing Universal Analytics account will help you ensure that crucial business KPIs tracked in UA are also recorded in GA4 and troubleshoot any discrepancies that may arise.
If you need a hand with the migration process, we're here to help! Our team of experts can help you get ready for GA4 by the July 1st deadline and continue to stay up-to-date on the latest features as GA4 continues to evolve.
https://cerconebrown.com/wp-content/uploads/Why-You-Need-to-Switch-to-Google-Analytics-4-ASAP.png
369
706
Megan Rothe
https://cerconebrown.com/wp-content/uploads/logo-png-300x300.png
Megan Rothe
2023-02-27 11:17:09
2023-02-27 11:17:09
Why You Need to Switch to Google Analytics 4 ASAP