The Marketer's Guide to Creating High Quality Content that Google Will Love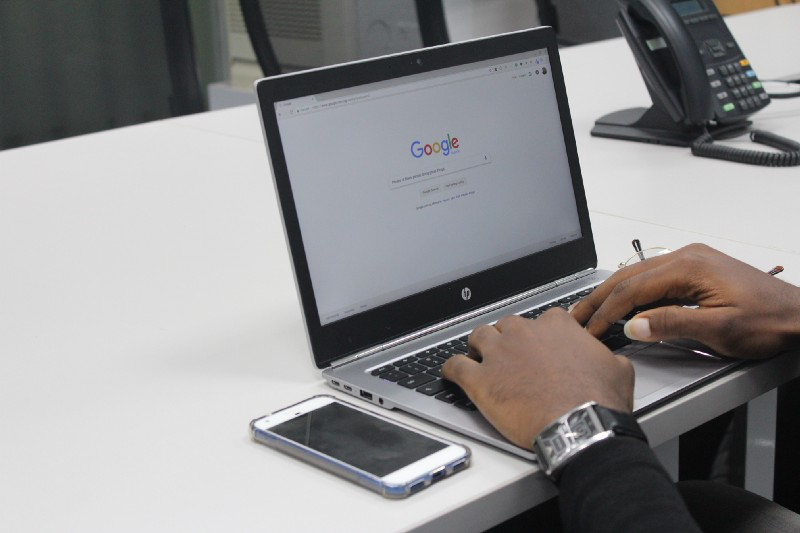 As marketers, we've all heard the saying that "content is king." But you can't just write any old content and expect it to help you achieve your marketing goals. The content needs to be high quality – and if you want new audiences to discover your content, it also needs to be SEO-optimized.
Luckily, you can kill two birds with one stone, since Google evaluates content based on its quality. Users want to read the best possible articles and get trustworthy answers from reputable sources, so Google also wants to display those types of results to search users. Now, the big question for marketers is: how do I get Google to rate my content as high quality?
Keep this handy checklist to help you strategize. Enter your email address and we will send you a PDF of our Creating High-Quality Content Checklist.
Google Content Quality Guidelines
Google's Search Quality Evaluator Guidelines is a 167 page document outlining how Google rates the quality of websites. There's a ton of information here, but we read through the whole thing so that you don't have to.
Here are the most important factors to overall Page Quality rating:
The Purpose of the Page
It seems obvious, but it's worth stating. The page needs to be for the search user. The page should answer a user's question fully and with an expert level of knowledge. 
E-A-T: Expertise, Authoritativeness, Trustworthiness
Expertise, authoritativeness, and trustworthiness are so important that Google coined "E-A-T" to more easily refer to these indicators of quality. The website overall, the author of the content, and the content itself need to be trusted as sources. 
Depending on the topic, you may not need formal education or training on a subject to be considered an expert. Everyday knowledge, such as personal experiences, can also make you qualified to answer a search user's question.
Main Content Quality and Amount
Google's Page Quality rating is based largely on the page's content, and whether that content satisfies a user's needs. This may include a descriptive or helpful title, in addition to detailed information that matches the topic and the user's goal.
Who is Responsible for the Content
In order to determine whether you are a reputable source (based on E-A-T, as described above), Google first has to be able to find information about the website and the creator of the main content. It's not just Google who cares about this either – users need to be able to easily find out who is responsible for the content in order to feel comfortable using the site.
Don't make users hunt for this! Make sure that it's easy to find the About page on your website (is it linked in your main menu?) and the authorship for individual posts (do you have a byline with the author's name and credentials?). 
Reputation
Google also checks whether your site has a positive reputation. Evidence of a positive reputation may include anything from prestigious award wins, earned media coverage, or recommendations from other experts to user reviews or user engagement. If you're just starting out, lack of reputation won't hurt you, but evidence of a negative reputation will prevent you from earning high quality scores.
How to Check Website Content Quality
Once we understand the factors that impact our quality score, we are able to act on them and ensure our content is set up for success.
Let's start with your overall website quality. Does Google see your website as a whole as an authoritative source? Check these three site-wide indicators to see if your overall site is trustworthy in the eyes of Google – and more importantly, in the eyes of real users.
Robust 404 Error Page
When designing your website, the 404 error page might be an afterthought – but it shouldn't be. This page is crucial to user experience for anyone who stumbles upon a broken link. Make sure this page is well-designed and easy to use. 
First things first, display a message that explains that the page is not found. But don't leave your user hanging! Include links to some of the most popular pages on your site, giving the user some options for where to go next. 
About Us Page
Nearly every website has an About Us page, and for good reason. This page tells users who is behind the website and is a key factor in deciding whether they can trust you. At a minimum, your About page should include the following:
Background of the company.

Let people know how long you've been around & how you got to where you are today.

Key players within the company.

The key stakeholders should lend some credibility to your website. Share their credentials and make a case for why website visitors should trust what they have to say.

Tell the story of why the company exists.

Explain your mission and what you stand for.

Share some wins.

Back up your expertise with some of your past successes.
Reputation Monitoring
Your website doesn't exist in a vacuum. One of the factors that Google uses to evaluate content quality is backlinks from other websites. Even though it's not on your website and may not be 100% in your control, it's important to keep tabs on who is linking to you… and how credible they are. 
Reputation monitoring should be part of your regular SEO program. Periodically monitor reviews, references, recommendations by experts, and news articles that link to your site.
Here are some reputation monitoring style searches you can perform on Google. Simply replace "ibm.com" with the domain of your own site:
[ibm -site:ibm.com]: A search for IBM that excludes pages on ibm.com.

["ibm.com" -site:ibm.com]: A search for "ibm.com" that excludes pages on ibm.com.

[ibm reviews -site:ibm.com] A search for reviews of IBM that excludes pages on ibm.com.

["ibm.com" reviews -site:ibm.com]: A search for reviews of "ibm.com" that excludes pages on ibm.com.

For content creators, try searching for their name or alias.
How to Write High Quality Content for Blog
When writing individual pieces of content for your site, there are many guidelines you can follow to create the highest quality content. You don't necessarily have to achieve each one (every brand, industry, and topic is unique, so some may not apply to you), but you should try to tick most of the boxes below with your blog posts, articles, and service pages.
Main Content
Before we get into the nitty gritty, let's start with the basics of content selection. Focus on topics that make sense for your website and area of expertise, avoiding off-topic content. For example, you would not want to write a blog about apple picking on a banking website, or a blog about savings accounts on the website for a local apple orchard. No matter how well-written, off-topic posts won't help your website visitors.
Instead, you should focus on building content silos: a collection of similar posts that are linked together in topic clusters. These content silos illustrate to Google the volume of content you have on a topic and the depth of your expertise.
Having a good volume of content is important on individual pages as well. Based on what typically ranks in Google these days, you should aim for 1,000 – 2,500 words per post. Gone are the days when a quick 500-word blog post is enough to meet your SEO goals!
At the same time, your content needs to be concise. Avoid clutter that waters down the quality of your content. Don't go off on irrelevant tangents or artificially inflate your word count just to hit that target of 1,000 words. Keyword stuffing and poor writing will only hurt your attempts to be authoritative.
User-friendly content should also be formatted in a way that makes it easy to read. Break up the page with bullet point lists, paragraphs, subheadings, photos/illustrations, or videos. Multimedia assets also help you communicate your message in a richer way, appealing to users who prefer to consume content in more visual formats.
Expertise
Showcasing your expertise begins with the author of the content. The author of the post should be clear and should be an expert on the topic. This may require a shift in how your blog team operates if you're used to collaborating on posts and publishing them only under the overall brand name. If this is the case, consider ghost-writing content that can be published under the name of a C-level executive of the company.
When listing the author of the content, you'll also want to showcase their credentials. We recommend a bio page for each author. Don't forget to include a link to their LinkedIn profile for an extra layer of credibility!
Another way to highlight your expertise is to include reference links throughout your post. Where relevant, link back to other reputable websites to illustrate that you know what an expert looks like.
However, avoid copying content from other sources. It is okay to include quotes, but do not take large sections of content from another website or resource. If your high school English teacher would have called you out for plagiarism, Google will too. Content syndication is the one exception here – if a piece was originally published elsewhere, you can still share it on your site as long as you include proper attribution. 
Content Maintenance
Contrary to popular belief, creating great content isn't always about writing brand-new content. You should get into a habit of maintaining your content over time. This might look like updating older content as your industry matures, and you have a new perspective to add. When you do this, also make sure to change the date to show readers that you are actively maintaining the page.
In other cases, you might want to totally remove outdated content. If your reputation hinges on staying on top of industry trends, keeping out-of-date content on your site could actually undermine your credibility.
To make content maintenance easier, you can also write content in a way that future-proofs it. If you think a topic is going to be relevant for years into the future, avoid tying it into too many of-the-moment references that will quickly become outdated. 
You should also be careful with the URLs that you choose: avoid putting dates in the URL if there's a chance you might later update the post. For example, if you use a generic URL slug of /top-trends instead of a date-specific URL like /top-trends-in-2022, you'll save yourself the future headache of having to change the URL when you update the post for 2023. That said, if you have to clean up older URLs that do have dates, don't forget to set up redirects! With a redirect in place, if anybody still has the old link, they can find their way to your updated blog instead of hitting the 404 error page.
SEO Optimization
After your body content is written, don't forget to optimize your title tag and H1 tag. Many marketers use the same title for both elements, but did you know that they can be different? They both should be descriptive of your content and helpful to the reader, but they fill slightly different roles that you can optimize for.
Your title tag should inspire a user to click. This is the SEO title that you see in Google search result listings, so it should be something eye-catching that makes them want to click your article over the other results on the page. Note that there is a character limit of 50 – 60 characters.
The H1 tag lives on your page, and its goal is to describe the content. There is no character limit, so you can make it longer and more descriptive.
Content Quality Checklist
To write high quality content, there are a few simple principles to keep in mind: write for your user, give them all the information they need to understand your topic, and do so from a place of expertise. In practice, there's a lot of ways to implement this advice, so to help you out, we created one easy checklist with the key takeaways from this blog. 
Use the form at the top of this blog to download our free content quality checklist as a resource for writing high-quality blog posts and other website content. Try saving it to your desktop for easy access, printing it out to put on your desk, or sharing it with new team members as a training guide.
About the Author
Megan Paradis is the Manager of Marketing Analytics at Cercone Brown Company, where she works at the intersection of data and strategy to uncover insights that fuel campaigns.