Branding Case Study: Blake Lively's Preserve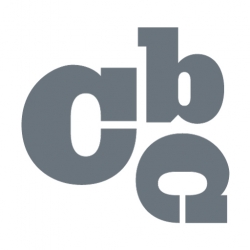 Society has seen a surge in celebrities-turned-digital-mavericks, such as the recent launch of the Kardashian apps and Ashton Kutcher's new role on Shark Tank. While we might expect such a move from the enterprising Kardashian klan, there have been other, more subtle celebrity efforts to become involved with commerce, business, and social media.
Flashback to 2007's Gossip Girl, which became immediately famous for fashion, much like Sex and the City had decades earlier; characters were not only on-trend, but trend-setting.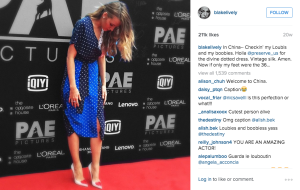 After the show's 2012 finale, Blake Lively continued her character's legacy and remained a style icon. In July 2014, she launched Preserve, a lifestyle website with corresponding social media accounts consisting of handmade wares and clothing designed in part by the actress. (Gwyneth Paltrow can perhaps be credited with the celebrity lifestylepreneur trend, having launched Goop back in 2008.). Gossip Girl fans were optimistic and envisioned Lively's website as a place where they could get the inside scoop on all things "Serena".
Why then, did Lively just announce that she is shutting down the site? What went wrong?
The most successful aspect of Lively's new business was not the goods for sale, but was, in fact, her personal Instagram account. (On it, Lively frequently featured herself in Preserve pieces.) Perhaps, though, her consumers were looking for that and only that – the continued persona of the character of Blake Lively (and, in turn, her Gossip Girl counterpart) –but nothing more.
The trajectory of the website highlights the importance of strategically growing a brand image in direct accordance with its products and offerings, and, likewise, ensuring that the target consumer (if "the consumer" is what the company depends on) is in line with them both.
Not to get too sappy here, but we're sad to see Preserve go. We're not too worried about Blake Lively, though, for what she's excelled at the most – her Instagram account and the quippy, genuine, personable "Blake Lively" brand that shines through it – lives on.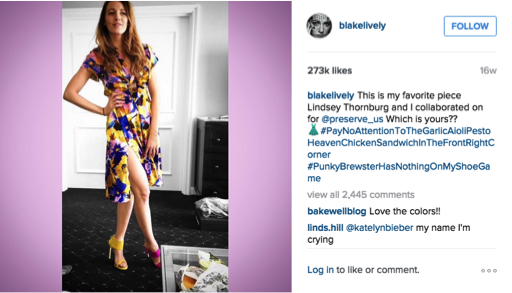 https://cerconebrown.com/wp-content/uploads/2018/06/CBC-Favicon-e1626169648183.jpg
250
250
cbc08
https://cerconebrown.com/wp-content/uploads/logo-png-300x300.png
cbc08
2015-10-05 15:51:11
2015-10-05 15:51:11
Branding Case Study: Blake Lively's Preserve