Tips for Creating a Virtual Brand Activation that Inspires & Sells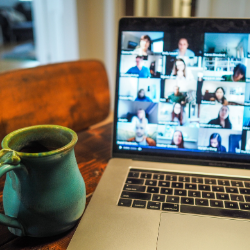 Since March, virtual has become our "new normal" when it comes to hosting experiential brand activations. When the pandemic hit, we immediately shifted our House Program model to virtual in order to continue doing what we do best – help brands connect with media on a personal level through face-to-face interaction and authentic experiences with products.
Our first virtual event series, CerconeBrown's Summer House Staycation, came to a close in early August, and our team quickly shifted gears to begin planning our second virtual event series – Cercone Brown's Home for the Holidays. Now in the heat of our second virtual series, we're putting our gained insights and user feedback to work to make our house and client virtual events better than ever!
As we look back on each unique virtual brand activation we've hosted and planned, we've identified key learnings that are sure to enhance any virtual event and leave your guests inspired, educated, and eager to learn more.
 1. Guest engagement is key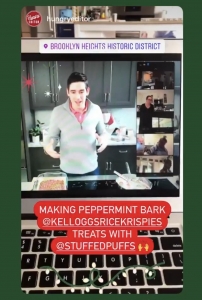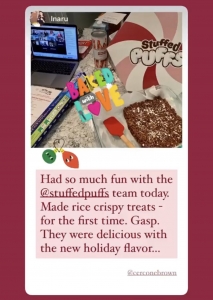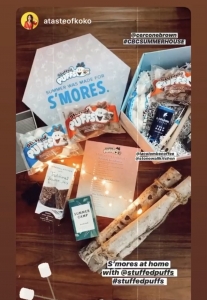 From fitness and cooking classes to TikTok dance tutorials, we've seen it all when it comes to the types of activities brands explore in order to engage media attendees virtually. To encourage participation and keep participant's cameras turned on, your activation needs to be fun and exciting while simultaneously offering hands-on education of your brand and product. A simple unboxing experience won't do.
Remember, these events are supposed to give attendees a chance to experience a product in the way it was intended to be used. People are on Zoom all day, so ask yourself: what will engage them and convince them to take an hour out of their day? Think about how to get them moving, how to get their hands dirty with the product. The activation should be closely tied to an experience where guests can wear, feel, play with, or eat the product being showcased. The closer the activity is to the product and its intended use, the more naturally engagement – questions, feedback, etc. – will flow.
Making guests "feel" something as opposed to just "seeing" something on-screen will leave a lasting impression and likely result in coverage and personal relationships down the line.
2. Use influencers and experts to bring authenticity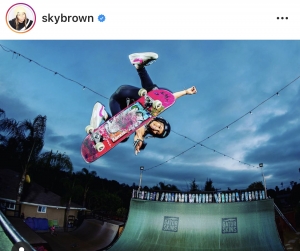 A third-party endorsement is an easy way to foster authentic conversation about the product you are showcasing. Choosing a brand ambassador or an influencer who is brand-right can add another layer of depth to your virtual experience, providing journalists and influencers with a live testimonial from someone who genuinely loves and uses your product. Even if they are a paid influencer, their opinion holds more weight than a brand representative simply championing the product on their own.
Influencers can also make the event more appealing for attendees, especially if they are well-known. For example, as part of Cercone Brown's Summer House Staycation, CLIF Bar asked Sky Brown, the world's youngest professional skateboarder and newest CLIF brand ambassador, to host their event. She led attendees through a TikTok dance she created and discussed her favorite CLIF Bar flavors, keeping the audience engaged and smiling throughout the entire activity while supporting the brand in an authentic way through her personal experience.
The right influencer or expert leading the event activity can make the difference between people begging to attend your session versus begging people to attend your session.
3. Take advantage of all technology has to offer
For all of our virtual House Program experiences, we are using Zoom. Although it may seem like a no brainer to check out all of the features Zoom (or any other video platform) has to offer, there are definitely some add-ons that we utilize for events, that we wouldn't typically use during an internal meeting or client call.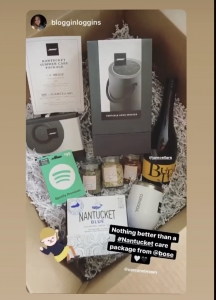 Spotlight View has allowed us to engage attendees more by providing a close-up camera angle of the product being showcased or the person giving a demo. By simply locking the screen in place, this feature enables all attendees to look at one specific screen, which is helpful on a call that includes 10-20 attendees. We used this feature for a virtual event with Tempur-Pedic, where the brand offered close-ups of their mattress technology since attendees couldn't be there to touch, feel, and see the technology in person. Attendees also had samples on hand for reference. This format mimicked the personal experience brands and attendees might have in person at a brand showroom.
Zoom also has a polling option that is great for soliciting live engagement and feedback. During our virtual mocktail making activation with La Croix, we used the polling feature to ask product-specific questions and engage attendees with trivia-style questions throughout the event. This enabled the brand to get feedback on attendee's favorite flavors while educating them on the brand by asking tricky yet interesting questions they may not have previously known (i.e. how many flavors does La Croix offer in total?). These questions add a layer of immediate feedback (and fun!) that can spark conversation or relay specific information attendee's experiences with a product that may have otherwise gone unsaid. With any event, live or virtual, personalization is key!
The chat feature is a safe space for people to engage with you and ask questions throughout the event, so encouraging use of this feature to help you naturally create more dialogue between guests. Since participants may be on mute for much of the event, encouraging them to post in the chat as questions arise and then addressing them verbally is a comfortable way for them to get the information they need to be fully educated about your product, without having to interrupt the presenter or leader. Prior to an event, assign a team member who's not leading the activation to be responsible for answering all chat comments to keep the flow of the on-screen activity on track.
The tips above will help ensure and engaged and excited audiences from invite to post-event follow up. If you're looking for other resources on virtual events, marketing, and more during these uncertain times, check out our other blogs:
Tips to Create & Run Virtual Events
5 Ways to Nurture Relationships When You Can't Meet In-Person
The Marketer's Guide to Experiential Marketing
Four Expert Tips for Brand Marketers During the Coronavirus Crisis
Interested in hosting a virtual brand activation? Drop us a line and we're happy to share our expertise and work with you to create an unforgettable virtual experience.
https://cerconebrown.com/wp-content/uploads/Copy-of-Virtual-Brand-Activations.png
250
250
Hayley Reissfelder
https://cerconebrown.com/wp-content/uploads/logo-png-300x300.png
Hayley Reissfelder
2020-11-10 11:30:52
2020-11-11 14:12:36
Tips for Creating a Virtual Brand Activation that Inspires & Sells