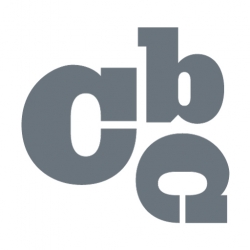 When we started CBC nearly 16 years ago Jim Mullen, the legendary founder of Mullen Advertising and our former employer, gave us some advice. It was simple, and prophetic.
"Sell against advertising," said the man who in 1976 started and built one of the most creative and iconoclastic ad agencies in America. He was sensing change in the air. In how we relate to brands, how they relate to us and the role of culture in the life of a brand.
So imagine who we thought of when reading that another legendary founder of another legendary ad agency, Chuck Porter of Crispin Porter (nee Bogusky) yesterday declared at an industry conference, "The war is dead, PR won." For many years, he said, his company has been trying to think "more like a PR agency than a traditional ad agency" in order to create campaigns that generate buzz and engage with consumers.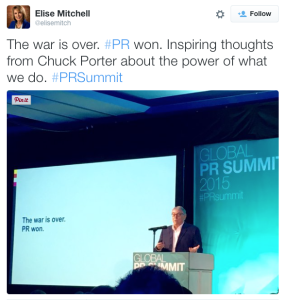 "We realized the best buzz came from non-paid media," Porter said, pointing to the campaign introducing the Mini Cooper in the US, in which the agency placed cars on top of SUVs and drove them around. "The client drove along with us, and by the end they said, 'We don't know how to measure this but everywhere we went people took pictures of us.' ."
We agree. Whether it's a campaign with "ad-like objects" (such as Rockport Shoes or TomTom or Garnet Hill), or the experiential CBC House programs, or something in between, the secret sauce to all our work at CBC lies in our PR roots and orientation. Because PR people think in terms of sharing (we need journalists to 'share' our story), this orientation is better suited for today's marketing realities (aka, subtle and substantive) than traditional ad mentality. HOWEVER, PR people can't produce visually compelling campaigns. The key is GREAT positioning and creative to push through earned channels (not simply media relations). Do that, and the brand idea will resonate and change minds and disrupt in the best possible way.
Is the war really dead? Who knows. But the rules sure have changed and they're never going back.
https://cerconebrown.com/wp-content/uploads/2018/06/CBC-Favicon-e1626169648183.jpg
250
250
cbc08
https://cerconebrown.com/wp-content/uploads/logo-png-300x300.png
cbc08
2015-10-28 15:34:28
2015-10-28 15:34:28
The War is Dead?