In an age of encroaching technological prowess, it makes sense to think that someday soon we'd be able to make political donations through the social media world. Well, that "someday" has come a bit sooner than we'd anticipated—and the opportunities are endless.
Last week, Twitter teamed up with mobile payment company Square to create a user-friendly donation system for political campaigns. To make it work, campaigns must set up a Square Cash account, which will then give them a username called a #cashtag. When the #cashtag is tweeted, a big blue button that says "Contribute" appears in users news feeds. Twitter users who click "Contribute" will be redirected to a page where they can donate with a credit card. Users will also have to input other information required by the FEC, such as full name and address.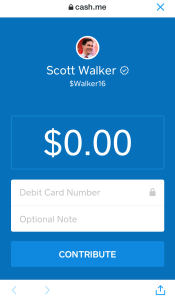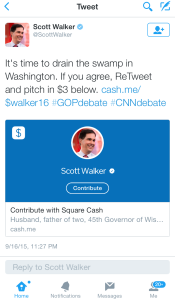 With this advancement to the technology and interface of Twitter, campaigns are no longer limited by the amount of donors they can reach via e-mail lists. Now, campaigns can simply post a donation tweet and leverage the power of re-tweets from celebrities and social influencers. This will allow campaigns to reach audiences they could have never imagined. It's almost, dare we say it, a presidential feat in terms of the ways politicians are tackling the evolving and ever-interactive social media front to their benefits.
Will the new campaign donation button feature turn Twitter's environment into an Amazon.com-like spending frenzy? Or will the luddites prevail, the system pestered with the skepticism of the grouchy political pundit? As seamless as it's become, honestly—will you be more likely to donate?
https://cerconebrown.com/wp-content/uploads/2018/06/CBC-Favicon-e1626169648183.jpg
250
250
cbc08
https://cerconebrown.com/wp-content/uploads/logo-png-300x300.png
cbc08
2015-11-01 16:01:22
2015-11-01 16:01:22
Twitter Implements Campaign Donation Button