As we pointed out a couple weeks ago, year after year, the holly jolly season makes a grand entrance sooner and sooner. With marketers hopping on board to grab the attention of their target consumers, initiatives are consistently being pushed to bring the merry spirit to life earlier in the year. But how early is too early for the Christmas Creep?
[Source]
For brands, it makes total sense to hook consumers with deals and steals through early-on initiatives. In a study done in 2014 by the Harvard Business Review, nearly 60 percent of shoppers started buying for the holidays as early as September and October. What's drawing these people into the pre-pre-pre-holiday madness? The benefits.
Both consumers and brands get huge takeaways from more holiday-focused shopping. More time to buy means higher customer satisfaction: fewer items out-of-stock, less risk of shopping chaos, and a larger period of time to institute sales and POP deal opportunities throughout the span of three months. So at the end of the day, the few who continue to complain about the early arrival of Christmas are trumped by the rise of those who don't mind the early, themed holiday pushes – and sure as heck take advantage it.
What about those companies who don't conform to the preemptive holiday craziness? One company that continues to fight the Christmas Creep is Nordstrom, who continuously, year after year, decides to hold off on holiday marketing and decorating until after Thanksgiving, earning the respect of those still willing to enjoy the little bit of fall that lingers in November before Christmas season officially hits in December.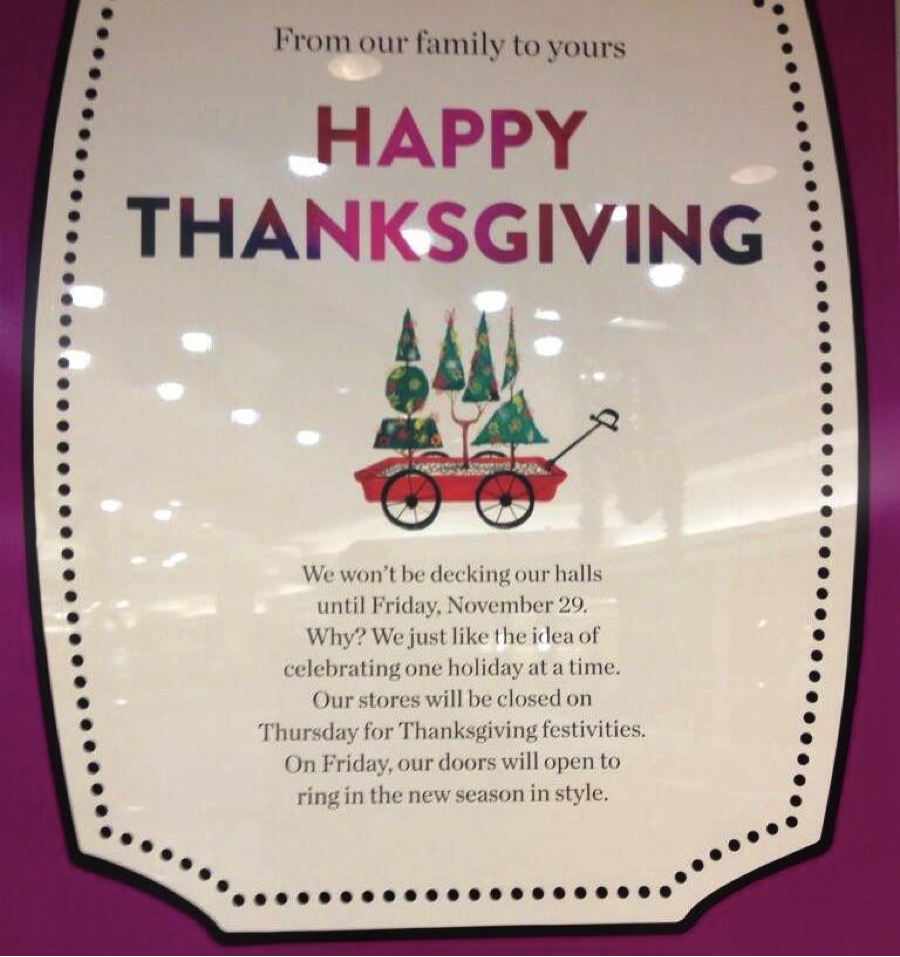 [Source]
Will there be any "bah humbug" critics of this year's Christmas Creep? Or have we all succumbed to the allure of the months-long bargains and early-released holiday shopping campaigns?
Tell us what you think: bring on the bargains or hold off on the holidays?
https://cerconebrown.com/wp-content/uploads/2018/06/CBC-Favicon-e1626169648183.jpg
250
250
cbc08
https://cerconebrown.com/wp-content/uploads/logo-png-300x300.png
cbc08
2015-11-11 15:23:58
2015-11-11 15:23:58
Are the Jingle Bells Being Rung Too Early?