Your hair is a mess, you spilled coffee on your shirt, and the morning seems like an utter disaster. You've fallen victim to the clock and you're not alone in your frantic run to the T. But once you are en route, you have space to take a breath, hopefully score a seat and enjoy the ride.
But, like so many city-dwellers that rely on public transportation, the commute to work can get dull. What do you do to pass the time? Chances are, you get lost in your phone for the next 45-minutes.
If you want to see technology truly captivate an audience, glance around the next time you are on public mass transit during commuting hours. You will likely see a sea of people scrolling and tapping away over their to-go coffee. Why do we care? These highly receptive times of day offer an invaluable window for any marketer to take advantage of as a way to promote their brand.
It is very rare that you will run into an individual on their commute who is not glued to their phone. This was made even more obvious when the hashtag #guywithoutaphone first started trending – a hilarious ode to the one person at a train station without a cell phone ironically surrounded by people that are attached to their devices. These pictures show that in down time, people are interested in being either productive or entertained during their daily commute. Well … except for the #guywithoutaphone.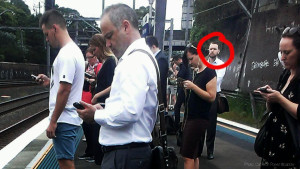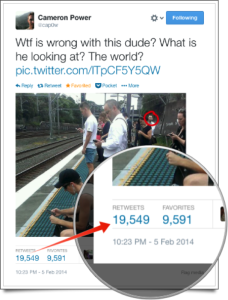 The national average for commuting times is about 25.4 minutes. According to a report from the U.S. Census Bureau, 10.8 million people, or 8.1% of workers, commute an hour or more to work each way ­– when you think of all the ways you can harness this time to make conversation with your social scrolling consumers, the commute might just look a little bit sweeter.
So advertisers, marketers, and everyone in between, we have some words of wisdom for you: time is money … literally. The posters and signage within trains and busses are effective but realistically, where is everyone looking? Their phones. That's the reason why this year, US advertisers will spend $40.24 billion to reach consumers on tablets and mobile phones.
Those tedious travel times are inevitable, so why not give your commuting consumers something to think about?
https://cerconebrown.com/wp-content/uploads/2018/06/CBC-Favicon-e1626169648183.jpg
250
250
cbc08
https://cerconebrown.com/wp-content/uploads/logo-png-300x300.png
cbc08
2016-06-28 16:02:00
2016-06-28 16:02:00
Audience On the go