Snapchat: The Most Fashionable Social Media App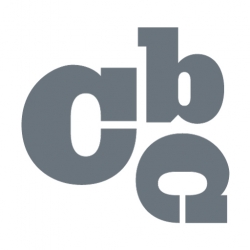 Last week concluded one of the fashion industry's biggest events of the year: Fall/Winter 2015 New York Fashion Week. Social media was buzzing about the week's events – unique hashtags were used, photos and videos were shared, and behind-the-scenes sneak peeks were uploaded in real time, capturing designers in their elements.
Snapchat was front and center.
How were people engaging during NYFW? Snapchat. The social media platform definitely broadened the NYFW audience beyond just those who were onsite at the tents. Celebrities, models, and media personalities used the platform before, during, and after the shows. Fans following them were able to get a sneak peek into what was happening – as it was happening!
Snapchat provides users with a "live" feature, allowing them to access public "stories" made up of a collection of selected snaps from the Snapchat community. During NYFW, Snapchat users would go to their Snapchat live feeds to get the inside look on the events at play.
Who is using Snapchat?
Business Insider has recently reported how relevant Snapchat is to Millennials. In fact, in September Snapchat was ranked the third most popular social app among this generation, marking its importance as a conduit of influence. Its visual nature and its ability to connect users across a real-time platform are perhaps part of its appeal to those brought up in the digital age.
SnapChat is a win-win.
Snapchatters and businesses love Snapchat. Snapchat has found a way to allow brands to "advertise" to their target audience without using traditional pop-up advertisements – which millennials tend to find annoying and spammy. During NYFW, users were innovatively connected to brands in real-time, giving them a glimpse into the exclusive world of fashion. Considering the fact that the costs of luxury items on the runway are out of most users' reach, connecting the brand to a lifestyle creates a stronger affinity for the products and resonates with the consumer on a more intimate level.
Images courtesy of PRNewser
https://cerconebrown.com/wp-content/uploads/2018/06/CBC-Favicon-e1626169648183.jpg
250
250
cbc08
https://cerconebrown.com/wp-content/uploads/logo-png-300x300.png
cbc08
2015-02-27 16:47:57
2015-02-27 16:47:57
Snapchat: The Most Fashionable Social Media App