Old Navy's Comical Approach to Multi-Generational Advertising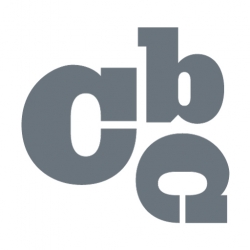 Julia Louis- Dreyfus is back to star in more of her hilarious commercials for Old Navy, and this time she's playing an uptight suburban "smother mother" in a series of ads promoting back-to-school sales.
Old Navy has developed characters for Dreyfus in older advertising commercial series, as the world's most useless couples therapist, an extravagant aunt, and a socially inept holiday host. The clothing brand has also leveraged the talents of other leading ladies in Hollywood for past campaigns, including Amy Poehler, Melissa McCarthy, and Debra Wilson. These days it's clear: the brand is really taking humor seriously.
By using these humorous characters in everyday situations, Old Navy is relating with a powerful pair of market forces: parents and children. The new series of advertisements hinges upon the ability to resonate with both generations of consumers, and successfully does so by employing not only the classic comedienne in a farce-like scenario, but ingeniously foiling her against too-cool-for-school pre-teens who are outfitted in (and street wise about) Old Navy.
The comical approach to back-to-school clothing promotion has definitely gotten our attention. That's not always the case, however. According to a comprehensive study done by ad-testing firm Ace Metrix a few years back, funniness doesn't necessarily correlate directly with purchase intent. That being said, humor does drive "likability," which is a harder to measure, and arguably just as important, factor. [Source]
So don't be surprised to find us all decked out in Old Navy's "$19 jeans for old people" in our next company portrait. In the meantime, check out the ad campaign's commercials below. What do you think – will the laughs translate to sales?
[Source]
https://cerconebrown.com/wp-content/uploads/2018/06/CBC-Favicon-e1626169648183.jpg
250
250
cbc08
https://cerconebrown.com/wp-content/uploads/logo-png-300x300.png
cbc08
2015-08-04 16:24:50
2015-08-04 16:24:50
Old Navy's Comical Approach to Multi-Generational Advertising