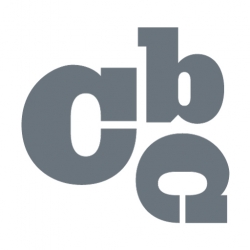 It's plain and simple: reading text for information is no longer in our time budget. Because of this, the way we share content is changing and the demand for visual content is rising.
The main question is, now that we know viewers prefer visuals to text, how do we get them to engage? Here are some useful tips from Social Media Examiner to boost your engagement with visual content.
Appeal to Generation GIF
Animated GIFs are flooding the social world. BuzzFeed, Gawker, Deadspin, Tumblr, Reddit – they're all doing it. But why? They are entertaining, quick to retain, are a "millennial thing", and work toward increasing the likelihood of your content to go viral. Likewise, infographics have the same effect. Tailor GIFs and infographics to your audience for the best results! For some useful GIF creation tools, try MakeaGif or GIFYT.
Create Effortless Sharing
"Sharing" is in it's own field. Not only do you have to make it easy for viewers with visuals, but you must also make it easy for them to relay your message. A great way to prompt sharing is through installing on-hover sharing buttons. These buttons are social network icons that the viewer can click on to instantly share their content on their accounts. One easy plugin to enable mouseover sharing? WWM Social Share On Image Hover.
Make a Connection
When viewers get emotionally attached or feel involved in content, you are guaranteed engagement. Try to associate a feeling with your brand. When it's personal, it's stimulating and long-lasting. Also try making viewers feel special by asking them to contribute. Contests are one of the best tactics. Who doesn't like a little competition!? Check out this video, which takes a look at demographics to find the secret to going viral with emotions:
Be Different
We hear this over and over (thanks, Apple!), but it's true. To make it, you have to be unique. A simple example is celebrating unusual holidays that link to your brand. Coca-Cola does this through National Polar Bear Day. Many brands use crazy holidays, months and days in their content, and it's a great tactic – users love fun excuses to post, re-post and engage. (Find yours!)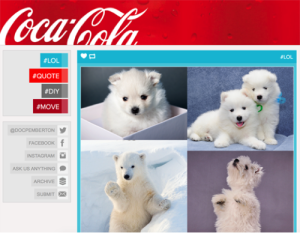 Whether or not you were born into "generation GIF", you're likely an ambassador for it now. The way content is created is crucial to user engagement; armed with these select pointers as a start, we foresee a smooth future for marketing and content creators and their audiences.
https://cerconebrown.com/wp-content/uploads/2018/06/CBC-Favicon-e1626169648183.jpg
250
250
cbc08
https://cerconebrown.com/wp-content/uploads/logo-png-300x300.png
cbc08
2015-09-25 15:56:45
2015-09-25 15:56:45
Generation GIF