5 Tips On How to Become A Thought Leader

In a digital world where influencers often hold more trust, authority, and followers than the average brand, it's critical that senior leaders and executives work to build their own personal brand and position themselves as a thought leader in their field.
What is a Thought Leader? 
Thought leaders are trusted experts, the "go-to" people, in their field of expertise. They are authorities in their realm that regularly inspire, motivate, teach, and share their prowess with others, helping fans and followers increase their knowledge and enhance their skill set. Thought leaders can be anyone from an Instagram fashion icon to a business CEO, or even your average marketing enthusiast. What separates a thought leader from an expert is trust, influence, and a following.
Some business thought leaders you might already know of include Mark Cuban, Neil Patel, Arianna Huffington, Gary Vaynerchuk, Brené Brown and Amy Porterfield.
Why Become a Thought Leader?
A 2018 survey by Edelman and LinkedIn found that 55% of respondents use thought leadership to vet organizations they may hire. Additionally, a study by Marketing Insider Group found similar results with 81% of respondents saying their trust increases after engaging with thought leadership content. In a world where everything and everyone is "Google-able," creating a personal brand is paramount to building trust with potential clients.
Furthermore, influencer marketing is a highly profitable and growing industry estimated to be worth $13.8 billion in 2021. Influencers are successful in promoting and selling products because of the high trust they have with consumers. For many companies, the CEO is often the personification of the brand. Rather than spend thousands paying other influencers to promote your product or service, why not build your own "influencer" internally and save your marketing budget while building trust with customers?
How to Become a Thought Leader
If you've never given much thought to your personal brand as a professional, it can feel overwhelming to start – especially when you think about how saturated the online space already is. However, as big as the digital thought leadership space is, the internet is even bigger. There is room for everyone willing to make the effort to grow, stand out, and bring in business using their personal brand. Here are five tips for getting started:
1. Identify Your Niche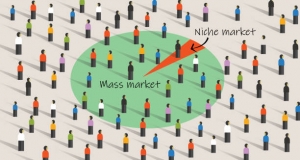 Before you share anything, understand what you want to be known for and who you're trying to reach. What are your strengths? What makes you unique? Make a list of topics you are most passionate about and have expertise on, then make a separate list of qualities that differentiate you from your peers.
These topics and qualities are the foundation of your thought leadership strategy and should inform everything you do in building your brand as a thought leader, from the content you share to the tone in which you write.
Remember, the online space is crowded. It doesn't mean there isn't room for you, but it does mean you need focus and clarity on what "space" you want to own. Identifying a niche focus area will also benefit you and your organization from an SEO perspective, where Google will be able to more easily identify and link together the topics you provide commentary for.
Consistently Provide Value on Social Media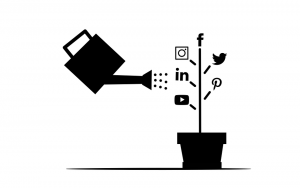 If you want to be seen as an expert, or a thought leader, you need to demonstrate your expertise. Look back to the list you made in step one (identify your niche,) and start building a steady stream of content related to those topics, weaving your unique differentiators into each post.
Your posts could be anything from your response to an industry trend, a checklist, blog (like this one!), video tutorial, or even a discussion starter. Get creative! The key is to provide value. Give users a reason to follow you, subscribe to your emails, and read your articles. Your content should be informative, useful, and different from what is traditionally shared.
It's worth underlining again that the content you share must provide exceptional value. At CBC, we encourage clients to give it all away. Don't be afraid to share your expertise for fear of copycats or worry that prospective clients may not "need" your services. People can rip off your work, but they'll never be able to execute quite like you. Clients may read your content, but they'll pay you to do the work for them or to tell your advice to them. The more you give, the more trust and loyalty you build.
Which channel should you be focusing your efforts on? We recommend all clients establish a presence on LinkedIn but, depending on your industry and niche, other platforms like Instagram, TikTok, and the rising Clubhouse app may be appropriate too.
Bring Your Expertise to the Media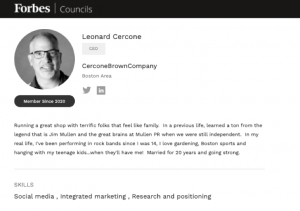 A large part of building your personal brand as a thought leader includes building authority and credibility amongst your peers. You can, of course, accomplish this by sharing your expertise on your owned channels (social media, email, website.) However, you can expedite the brand-building process by sharing your expertise with the media.
How can you start working with the media? There's a plethora of ways:
Write and publish bylines for trade publications

Provide commentary to journalists on your niche topics

Apply for exclusive panels, such as the

Forbes Council

Partner with publications to host webinars

Submit yourself for awards (and win!)

Speak at conferences and events
Start pitching your brand and expertise to the media, focusing on adding value and building meaningful relationships. Or, work with an agency like CBC to help get you in front of the press.
Network, Network, Network
Attaining followers is all about providing value and trust. An easy and impactful way you can do this is by highlighting other great thought leaders in your network. If you see a fellow thought leader share content that would be valuable to your audience, it would be wise to share it amongst your connections as well. Trust and transparency breed loyalty, prove that you're here to serve – not gain notoriety – and you'll be well on your way to becoming a true authority in your realm.
This means that networking with fellow leaders in your industry is crucial. Reach out to those you feel are providing valuable content or have unique expertise and build bridges. Plus, you would both be served well by sharing each other's content and networks with each other.
When you have a strong niche and consistently provide value-add content, there is no need to worry about "competition."
Peel Back the Curtain and Be Human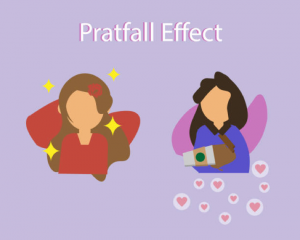 Ever hear the phrase "Nobody likes a know-it-all"? It's true; even as you're trying to position yourself as a thought leader, it's important to share the things that make you a human, too.
To become a thought leader that's in demand, users have to not only know that you're smart, but they have to like, know, and trust you, too. Who wouldn't want to work with someone they know, like, and trust?
This concept is known as the Pratfall Effect, and it's been used by sales and marketing teams for decades to create relationships and generate business. The Pratfall Effect, in short, explains that people held in high esteem are even more likeable when they make a mistake and/or show their imperfections. A common story about the Pratfall Effect that demonstrates the impact of this strategy is:
A Sales Executive gives the same presentation to two different groups. In the first group, he is articulate, smart, and friendly as he shares his pitch. In the second group, he is still articulate, smart, and friendly…but he also has a coffee stain on his shirt. For the second group, he opens up the presentation by talking about how he spilled coffee on himself on his way to work. Researchers measured the likeability of the Sales Executive after each presentation and found the Pratfall Effect to be true: the second group, even though it was the exact same presentation, found him to be more likeable.
You don't need to share your deepest secrets or embarrassing stories, but you do need to show that you're a flawed human like everyone else to garner more trust. Pull back the curtain and let your audience get to know the real you.
As the online marketplace becomes increasingly saturated, clients are looking to us more and more for help in maximizing the visibility of their team and company. Need help creating your thought leader brand? Contact us.
https://cerconebrown.com/wp-content/uploads/17.png
628
1200
Hayley Reissfelder
https://cerconebrown.com/wp-content/uploads/logo-png-300x300.png
Hayley Reissfelder
2021-06-21 12:33:32
2023-05-03 12:08:35
5 Tips On How to Become A Thought Leader