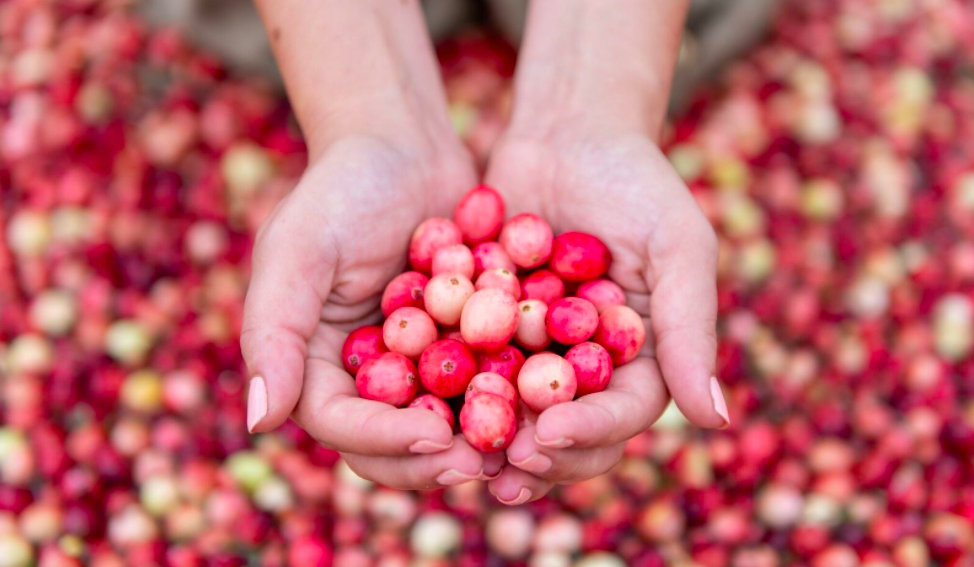 As an agency that prides itself on being a leader in the realm of experiential marketing, there are few things that make us happier than overhearing "Oh my god I've always wanted to…" or "I honestly never thought I'd…" on our press trips. Fortunately for us, we're consistently working with brands whose stories are not only captivating, but also lend themselves well to bringing bucket list moments to life.
A few weeks ago, we journeyed to Ocean Spray's cranberry bogs with 14 top-tier food writers and influencers to collaborate on their first ever Pink Harvest! Editors from publications like Food Network, Forbes, Real Simple, Men's Health, Women's Health, and the Kitchn and influencers like @CityFoodie, @CY_Eats, and @BrianCantStopEating got to suit up in waders and take a dip in the cranberry bogs.
With over 2.5 million social impressions and just shy of 12 thousand engagements, Ocean Spray received incredible social coverage from the experiential brand immersion. Who knew a cranberry bog would be so Instagrammable?!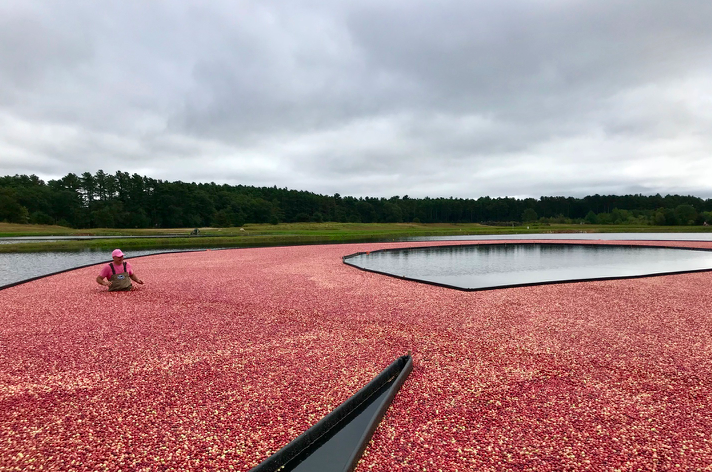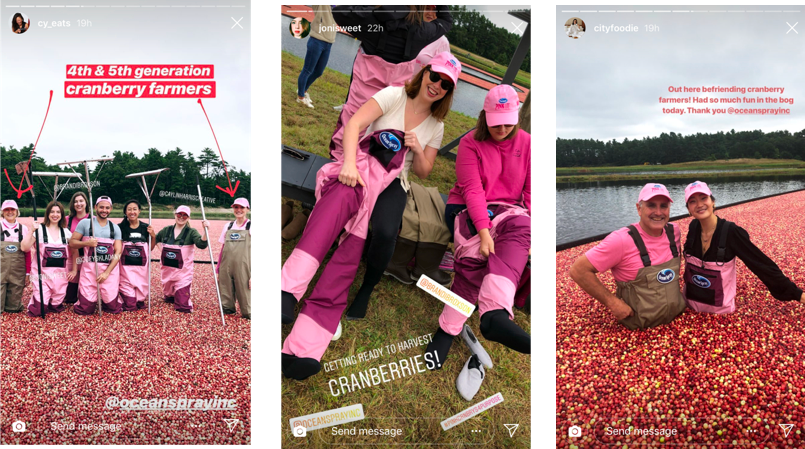 Although CBC has had the pleasure of working with Ocean Spray on several events in the past, whether in the middle of Rockefeller Center or in their own backyard, what made this an especially bog deal (see what we did there?) was that PINK was front and center. Read on to find out why….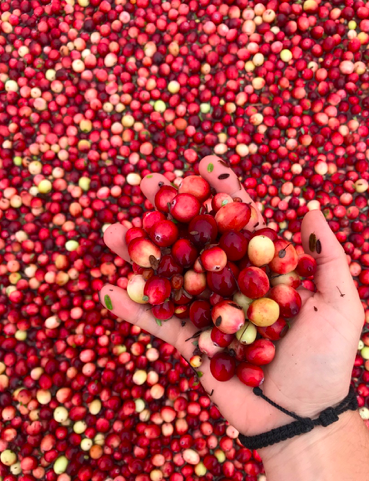 Fun Fact: The bogs at the Pink Harvest event held over 79 million cranberries.
New juice, who this?
For decades, consumers have come to know and love Ocean Spray for their traditionally tart, crimson-hued cranberry juice. While we're all for nostalgia-inducing foods, we were thrilled to introduce the group to the newest member of the cran-fam with the official launch of the lighter, crisper, pleasantly refreshing Ocean Spray Pink Cranberry Juice. Whether you're looking to add a fun twist to your vodka cranberries or just want a smoother sipping experience, Ocean Spray Pink has you covered – and the experts agree.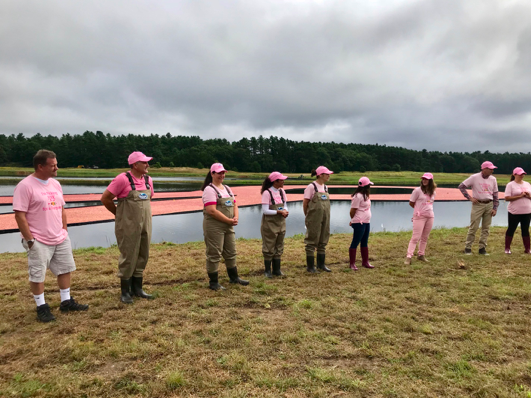 Fun Fact: Ocean Spray is a farmer-owned co-op made up of over 700 family farms across the country.
Picking pink for a purpose.
Between the color of its newest product and with October right around the corner, it was a no brainer for Ocean Spray to implement a cause-related marketing strategy by tying its Pink launch to supporting breast cancer awareness. At the event, the brand formally announced its partnership with the National Breast Cancer Foundation, committing to donate $250,000 from Ocean Spray Pink sales to the organization annually (as if we needed more reasons to stock our fridges with Pink).
Bog Pro-tip: Waders ≠ invincibility. All it takes is a slight misstep for water to find its way in (just ask one of our CBC team members J)
All pink everything.
To round out the trip, our group was able to experience firsthand what it takes to get Ocean Spray Pink from the bog to the bottle. From suiting up in pink waders and chatting with growers in the middle of a bog, to hopping aboard pink picking machines in action, we were in the thick of it and loving every second. After sipping and snacking on some tasty cran-coctions and snapping the last of the endless photo ops, our perfect pink harvest day had come to an end, but not before our bucket lists needed some updating. Wade in a beautiful pink cranberry bog? Check.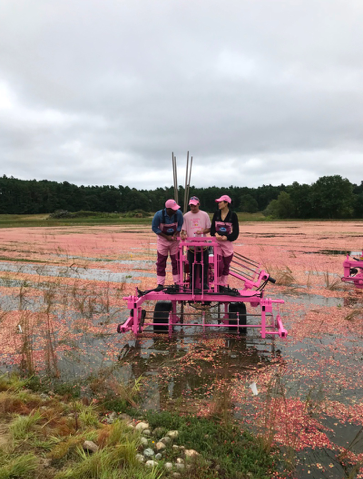 Want CBC to help with your next experiential marketing event or brand immersion? Drop us a line.