When you hear the phrase "California Dreaming," people are usually referring to the incredible coastal towns of Montecito and Santa Barbara. This past month, we got to live this sun-soaked dream in these truly idyllic settings for CBC's 6th annual #CBCFallHouse.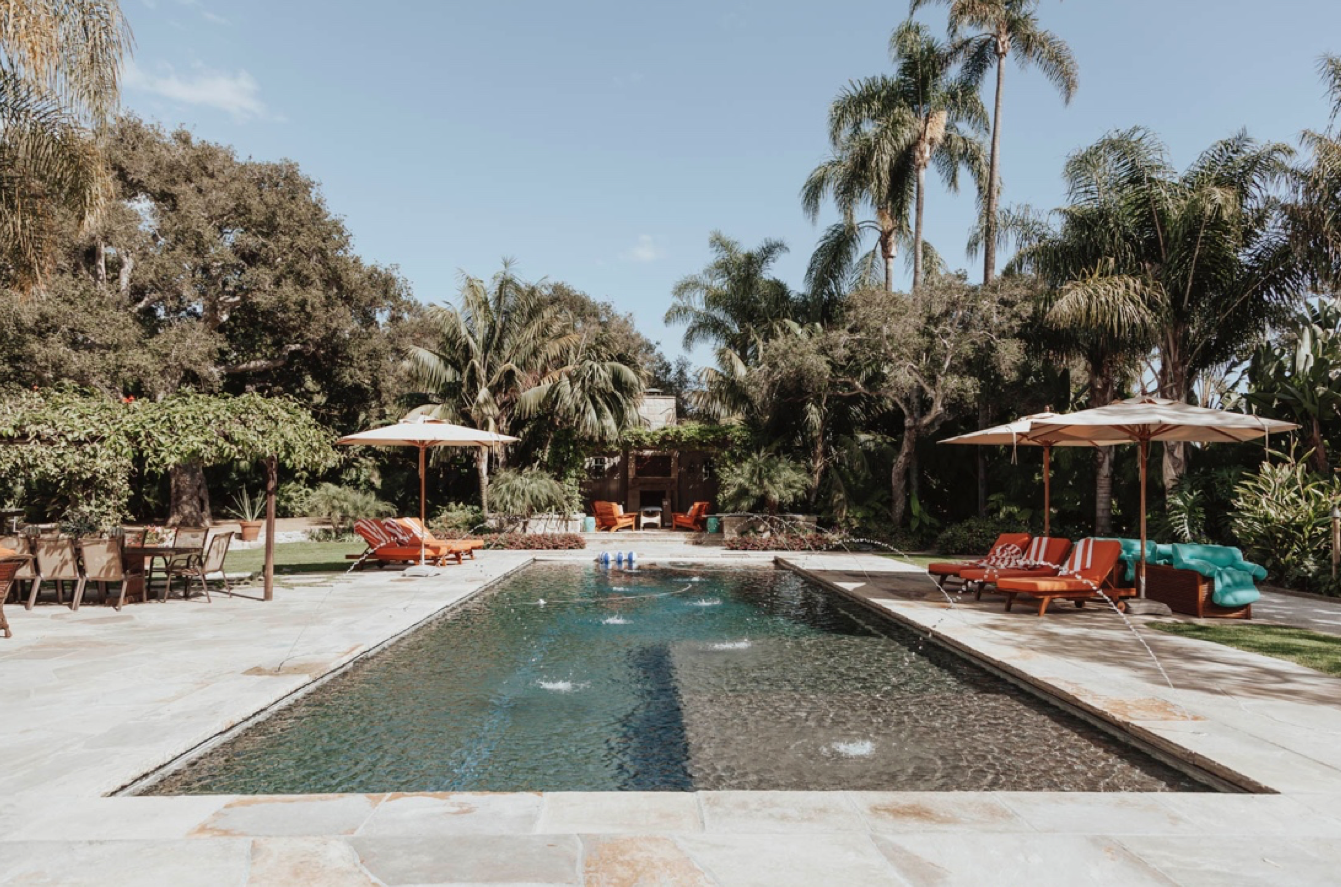 CBC hosted a group of 20 editors and influencers at Fall House – a three-day immersion in the laid-back, luxe lifestyle of Santa Barbara. Not only did we explore beautiful beaches, try the delicious local cuisine, and indulge in spa treatments, we also got to marvel at how this stunning location was able to rebuild so quickly after the horrific mudslides earlier this year.
DAY 1: Get Smart!
To kick off this year's Fall House, we led media through an engaging Samsung smart home experience where the house was outfitted with a SmartThings hub, outlets, wifi router, buttons, and multi-purpose sensors. The Samsung team walked the group through all of the practical and fun ways in which SmartThings can enhance the way we navigate our homes on a daily basis. With motion-activated lights, leak detection alerts in the kitchen, and custom lighting options in the living room, the media were impressed with the customizable and user-friendly nature of the SmartThings collection and how Samsung helps to enhance that California dreamin'.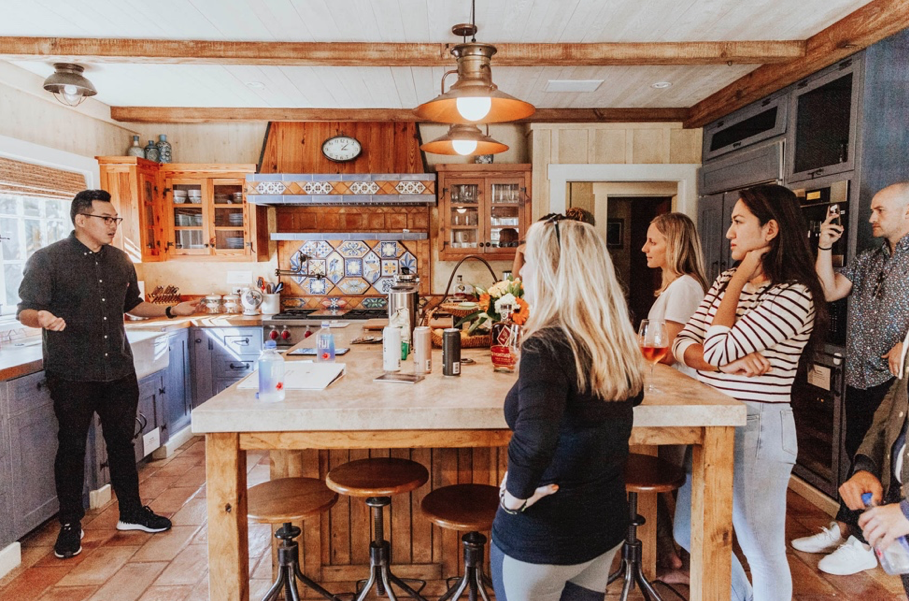 The evening continued with delicious dinners at local hot spots Finch + Fork and Four Seasons Santa Barbara, followed by a special al fresco dining experience with WhistlePig Rye Whiskey. We then strolled back to the house with smiles on our faces and very full stomachs.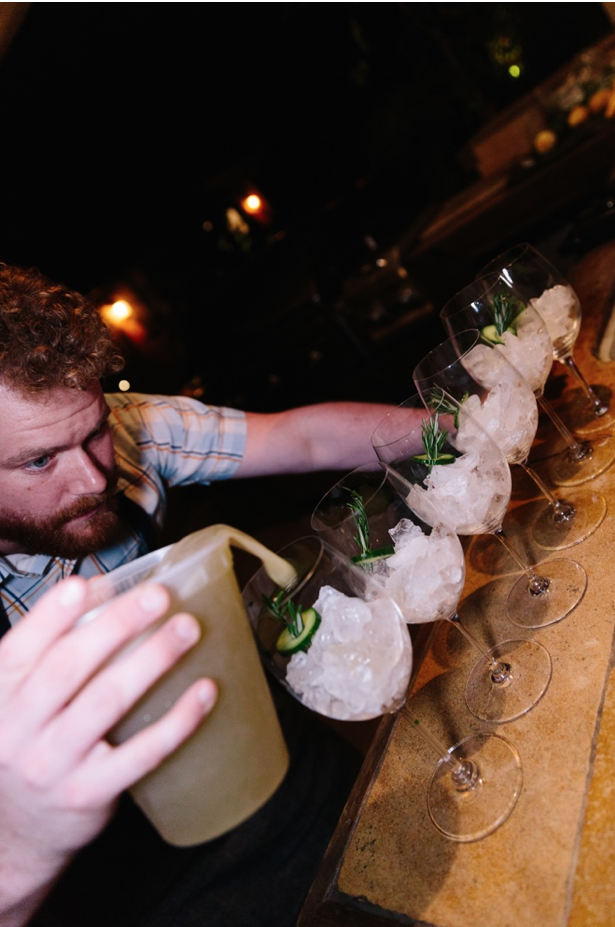 DAY 2: Santa Barbara By Land and By Sea
We started the day with poolside facials by Biossance, the plant-derived, non-toxic, sustainably-sourced skincare brand – the perfect wake-up call. Over acai bowls from Backyard Bowls, the group learned about the advantages of sustainable beauty and enjoyed a refreshing mini-facial. Talk about really leanin' in to that CA lifestyle!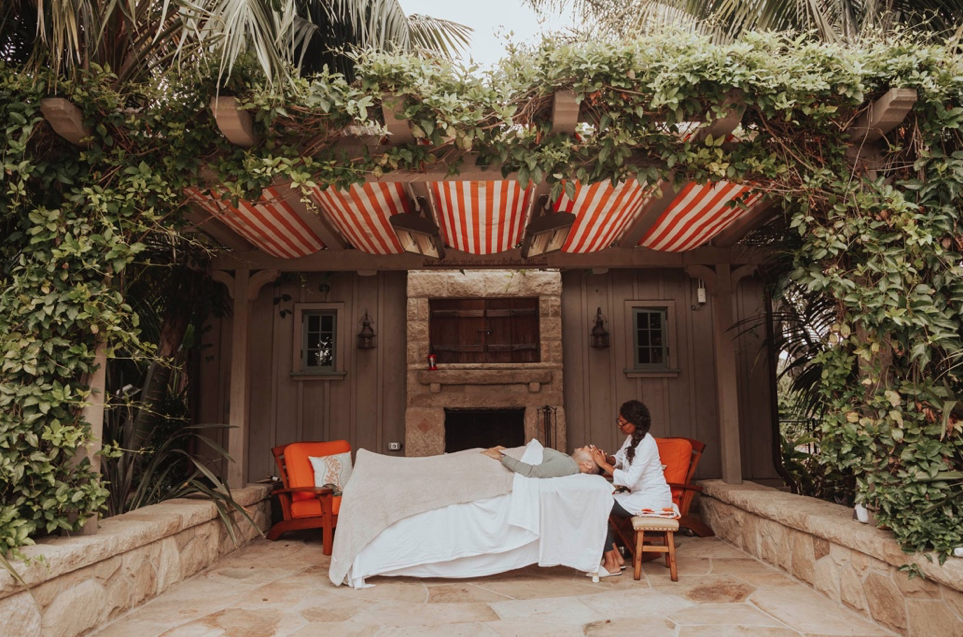 Next, we headed to the beach with Parrot to test out their drones while doing some stand-up paddle boarding. It's pretty safe to say that we are now all SUP pros and have awesome drone shots to prove it!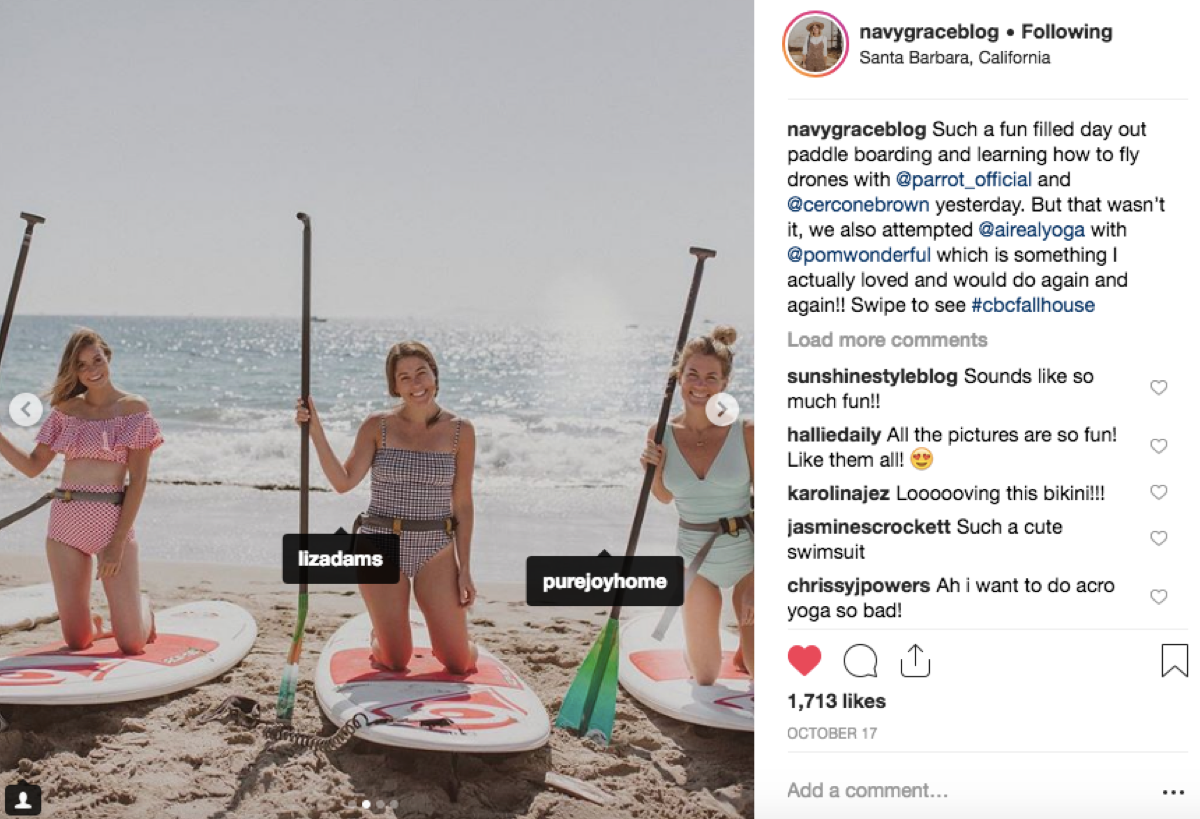 Back at the house, POM Wonderful turned our world upside down with an aerial yoga class on the lawn. The class was an intense workout that ended with a relaxing hammock swing for Shavasana in the sunshine. Post-yoga, we enjoyed a healthy and delicious spread featuring POM's arils and juice, while also learning about all the wonderful health benefits of pomegranates and POM Wonderful juice.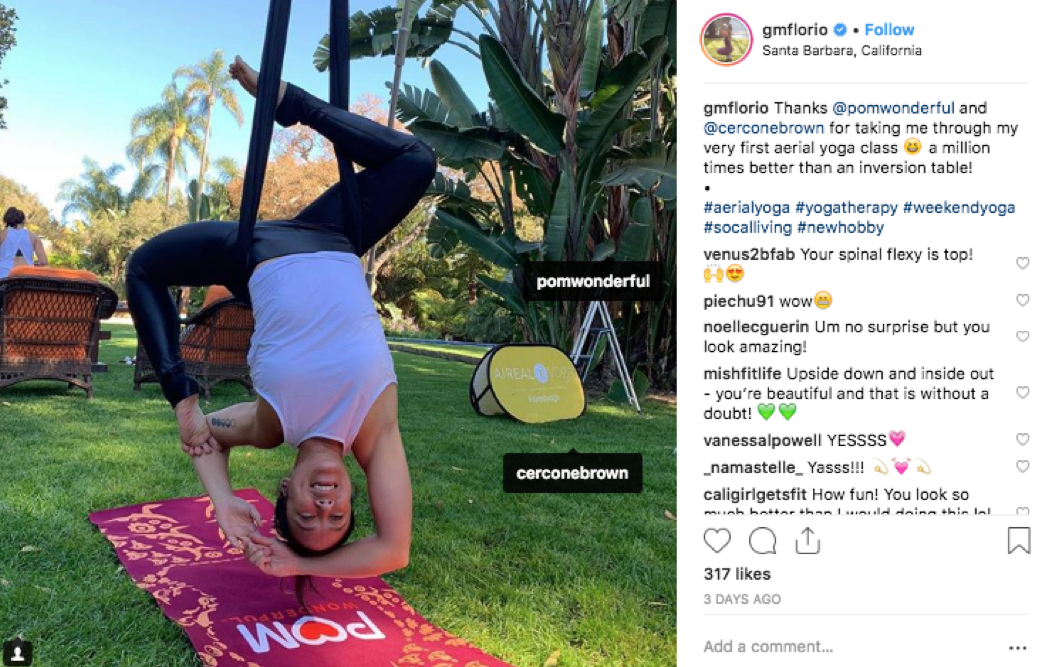 We ended the night with an Instagram-worthy sunset sail hosted by Vineyard Vines. The boat cruise was during magic hour, creating the perfect setting for photo ops, rejuvenation, and a short info session about the coastal brand. The Vineyard Vines team also helped our guests select cruise-ready outfits for the activation. After the boat cruise, the Fall House crew walked along the beach to Shoreline Café where we dined on delicious fish tacos.
DAY 3: A Moving Morning
On the last day of Fall House, we stopped by Parker Clay, a local leather shop in downtown Santa Barbara. All of Parker Clay's products are handcrafted and made in Ethiopia, and the brand employs hundreds of local women, many who came from severe poverty and prostitution. After co-founder Ian Bentley and Kiah Jordan, CFO shared the brand's inspiring story, there wasn't a dry eye in the shop. This final brand experience was certainly a wonderful way to wrap up our time on The American Riviera.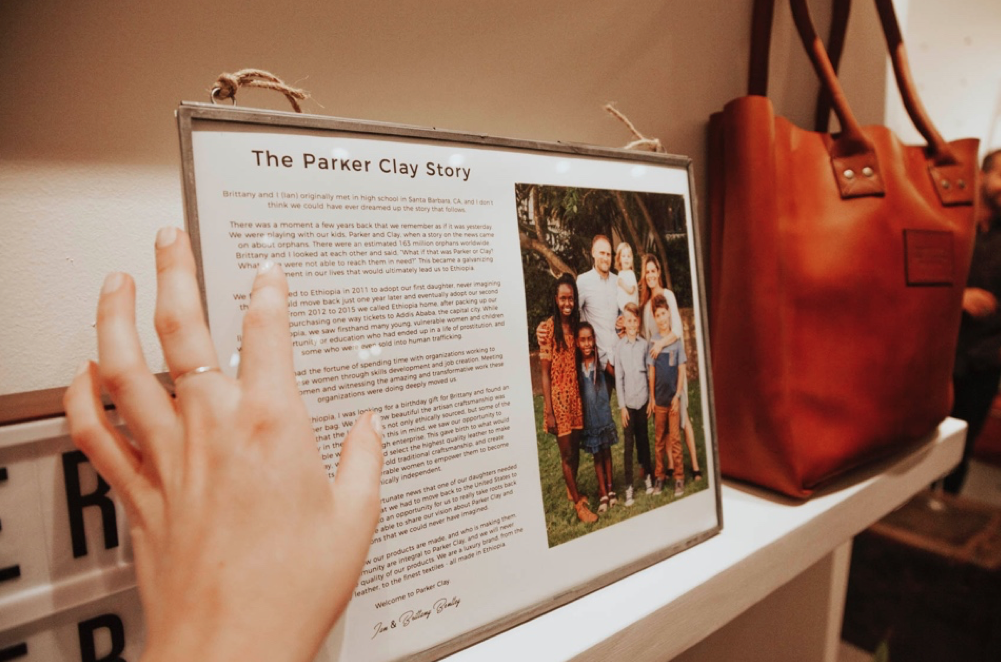 See you next fall, Santa Barbara!
CBC's award-winning experiential PR programs are a seamless way for top national media and influencers to experience many brands under one roof in idyllic settings ranging from Santa Barbara to Nantucket. At each of our HOUSE Programs we create unique immersive experiences to highlight and tell the true story of your brand.  
Are you a brand interested in joining one of our HOUSE programs? Get in touch today!