5 Tips for Writing Call-to-Actions That Convert

We don't need to tell you that every brand needs to be on social media. Now more than ever, consumers are turning towards digital outlets like Facebook and Instagram for new products, inspiration, and information. What many brands forget is that social media is just that – social. Engagement should be at the forefront of your social media strategy.
An effective way to drive engagement is to include a call-to-action (CTA) in your social media post. A call-to-action is a brief phrase – written or visual – that asks your audience to perform a specific action.
The effectiveness of CTAs can be statistically proven. According to QuickSprout, adding a CTA to your Facebook page can increase click-through rate by 285%. In general, research has found time and time again that if you want something, you must ask for it.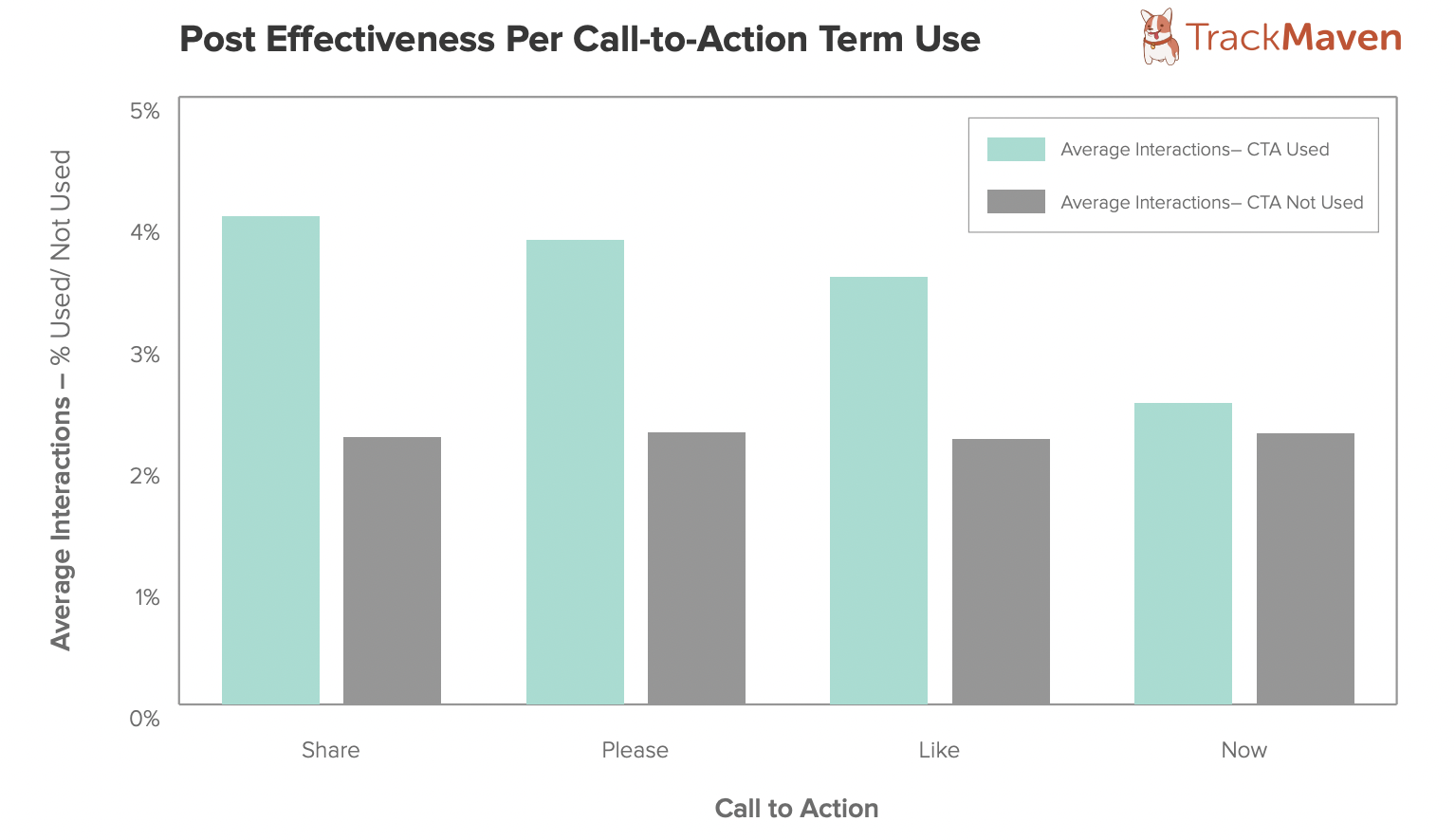 Source: TrackMaven
CTAs are an important piece of social media copywriting because attention spans are short; you need to quickly make it obvious what action you want a user to take if you expect to see a potential customer follow through. More importantly, they need to be motivated to do so as well. That's why nailing down the art of creating compelling CTAs are essential. Read on to hear out five tips for drafting CTAs that convert.
Understand Your Goals

The very first step in optimizing your CTA is making sure you understand your goals. Do you want to drive users to your website? Is increasing your visibility through comments and shares most important? Your CTA should be laser-focused.
What does this look like? Check out the below post from Lonely Planet, a travel guide company. To boost brand awareness and engagement, they run a user-generated content (UGC) campaign where customers share their product and tag the brand online. This post works well in driving towards their goal – shares – because they keep the caption simple, show what a successful share looks like, incentivize users with a repost, and clearly outline the next steps they want a user to take.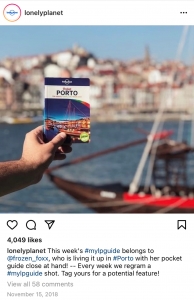 In another example, retail brand 12th Tribe calls for users to shop with a simple, one-sentence CTA. Why does this work? It's short while coupling clear directions ("tap") with an enticing offer ("best selling jeans").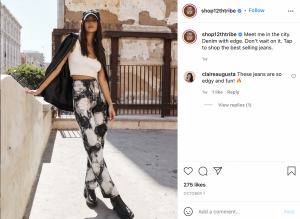 Only Include One CTA

When writing social media copy, you should avoid including more than one CTA. Having multiple CTAs in a single post can lead to confusion and less engagement – if you give your audience too many choices, they won't know which one to take. By having one distinct and clear CTA, you can increase the likelihood of a user taking action.
For example, say you're drafting a post to promote an event and you want to lead users to a blog post to learn more but, at the same time, you also want them to go to the registration page to sign up. Rather than point to both webpages, consider which action most aligns with your goals and build a compelling case for users to click towards that action. You can always create follow-up posts with more information or to register!
Make it Easy, Make it Urgent

Social media is a fast-paced environment. Users are constantly scrolling through their feeds and only stopping to read things that are engaging and that they care about. When drafting a CTA, make sure that the action you're asking your audience to take is straight-forward and simple to understand. Take the below example from Dove- it's backed up by context that highlights its importance and clearly outlines what action the reader should take.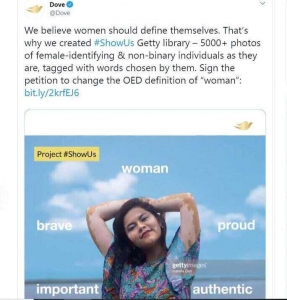 Not only should the CTA be easy to understand but, for best results, there should be some sense of urgency. Limiting the time an action is eligible, even if it just appears to be time-constrained, can entice a user to engage. For example, "Sign up today" suggests immediacy more so than "Sign up."
Some tips to keep in mind when incorporating these elements:
Choose strong action words: compel the user to click. Phrases like "Download your free guide" or "Shop trending sweaters" is more intriguing than "Download" or "Shop".
Be concise: Can you say the same thing in fewer words?
Ask a colleague to proofread: does it make sense to them?
Make the Value Clear

Does you CTA encourage users to take action on something they actually care about? Like most aspects of copywriting, every CTA should pass the "so what?" test. In the words of The Godfather, when framing an action, you're proposing a user to take, give them "an offer they can't refuse."
Take this example from underwear brand MeUndies. In their effort to collect email subscribers, they clearly announce the benefit to users in doing so – a discount.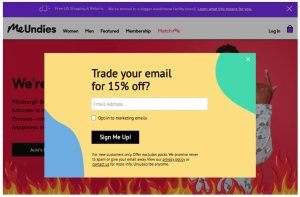 Value doesn't just have to be monetary, emotional appeals can be highly successful as well. Another way to think about the value you're providing is to use the phrase "So that…". For example, instead of saying "Download our whitepaper," you can write "Download our whitepaper so that you can stay informed of the latest industry developments."
Consider the following questions when describing your offer:
What will they learn?
How will the offer impact their career, relationships, health, life?
How will this offer make them feel?
What do others value about this offer?
Don't Bury the CTA
An important note to remember is that simplicity is key. You want to make engagement easy for your audience so that they won't just ignore what you're saying. To ensure this, you want to make sure that your CTA is "above the fold", meaning that they don't have to click to read more or expand the post. If your CTA isn't up front and can be immediately seen, you might miss out on potential conversions.
For example, take a look at the below tweet from Shaw Academy, an online education platform. They make the CTA immediately known and don't include so much copy that the post would have to be expanded. The use of strong action words and an emoji emphasize the action that readers should take.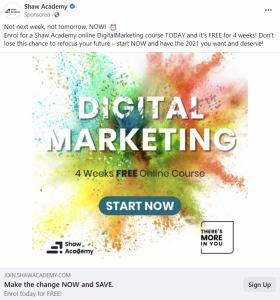 There is nothing more rewarding than seeing great results from a social strategy you put so much time, energy, and thought into. With these tips, you're sure to see your social audiences covert to customers.
Looking for a partner that can help bring your social media engagement and success to the next level? We'd love to chat.
https://cerconebrown.com/wp-content/uploads/12.png
628
1200
Riley Sampson
https://cerconebrown.com/wp-content/uploads/logo-png-300x300.png
Riley Sampson
2021-10-12 14:28:09
2023-05-03 11:58:57
5 Tips for Writing Call-to-Actions That Convert