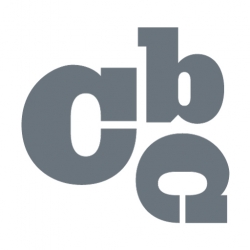 Unless you've been hiding under a piece of coral for the last year, then it's likely you've noticed the growing hype surrounding Disney Pixar's Finding Dory. This movie comes more than a decade after the 2003 hit Finding Nemo, when we were first introduced to the endearingly forgetful character of Dory. But what makes this particular sequel so special? The anticipation for its release stems from the now young adults who grew up with Finding Nemo – childhood memories which were impressively harnessed by Pixar in its marketing strategies.
The movie poster below was released two years ago as the official announcement for the sequel. This ignited an immediate frenzy of nostalgia for those excited to relive a childhood movie favorite. Their approach? Simple, but effective. The four words and that recognizable fish tail were all they needed to remind the now 20-something-year-olds that they had once adored Finding Nemo. So how else has the Finding Dory team kept excitement going for 2 years?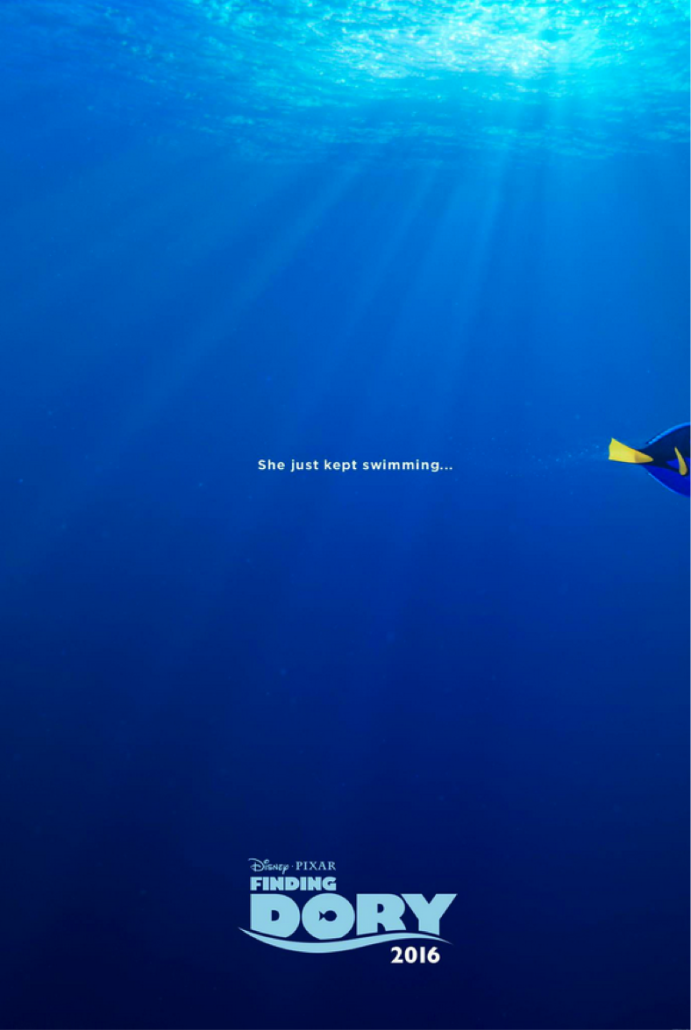 Keep It Simple
Minimalism was a key factor in the Finding Dory campaign since the beginning. The posters for the movie would appear with a single pattern and a hidden blue fish somewhere with a call for people to "find" her. In the middle or at the bottom, there would read either one of two lines: "She just kept swimming" or "Have you seen her?" The first originated as a key Dory quote from the original Finding Nemo movie, while the latter was the new slogan for the sequel. The posters encouraged people to think of the two movies as existing much closer together, despite spanning 13 years in real time.
Cross-Promote
The film made many strategic partnerships to promote the film's release including Kellogg's, Band-Aid, Subway, Coppertone, and GoGurt. One of the more prominent of these was the collaboration between the film and the USA Swimming Team with their SwimToday campaign. The campaign supported a Dory-themed website, with downloadable activity sheets, cross-promotion on social media using the hashtag #funnestsport, and influential advertising partnerships.
Celebrity Spokesperson
And of course, one of the most significant advertisers for the movie is the woman behind voice of Dory: Ellen DeGeneres. Her daily talk show, which garners 3.9 million viewers per episode, was an incredible vehicle to drive conversation for the movie. Among other things, trailers were released during her shows and she became the most resourceful publicity channel for the film.
After a series of dynamite advertisements to spark anticipation, the movie hit the big screens this past weekend. And it did not disappoint. Finding Dory set a new box-office record for animated films, earning $136.2 million during its opening weekend. Just keep marketing, Dory team.
https://cerconebrown.com/wp-content/uploads/2018/06/CBC-Favicon-e1626169648183.jpg
250
250
cbc08
https://cerconebrown.com/wp-content/uploads/logo-png-300x300.png
cbc08
2016-06-27 13:52:17
2016-06-27 13:52:17
Just Keep Marketing