Veritas Genetics is a new, global genetics company that's on a mission to help people take control of their own health. And with their revolutionary whole genome sequencing, that gives people access to all their genetic information, they're doing it. Or, as we put it, thanks to this invaluable personal information supplied by Veritas, you can now "Live in the know."
We created the Veritas Genetics brand from scratch, developing its look and feel, tone of voice, and detailed brand guidelines. And while Veritas' scientific technologies are amazing, we made sure the real human benefits of their work was what people took away.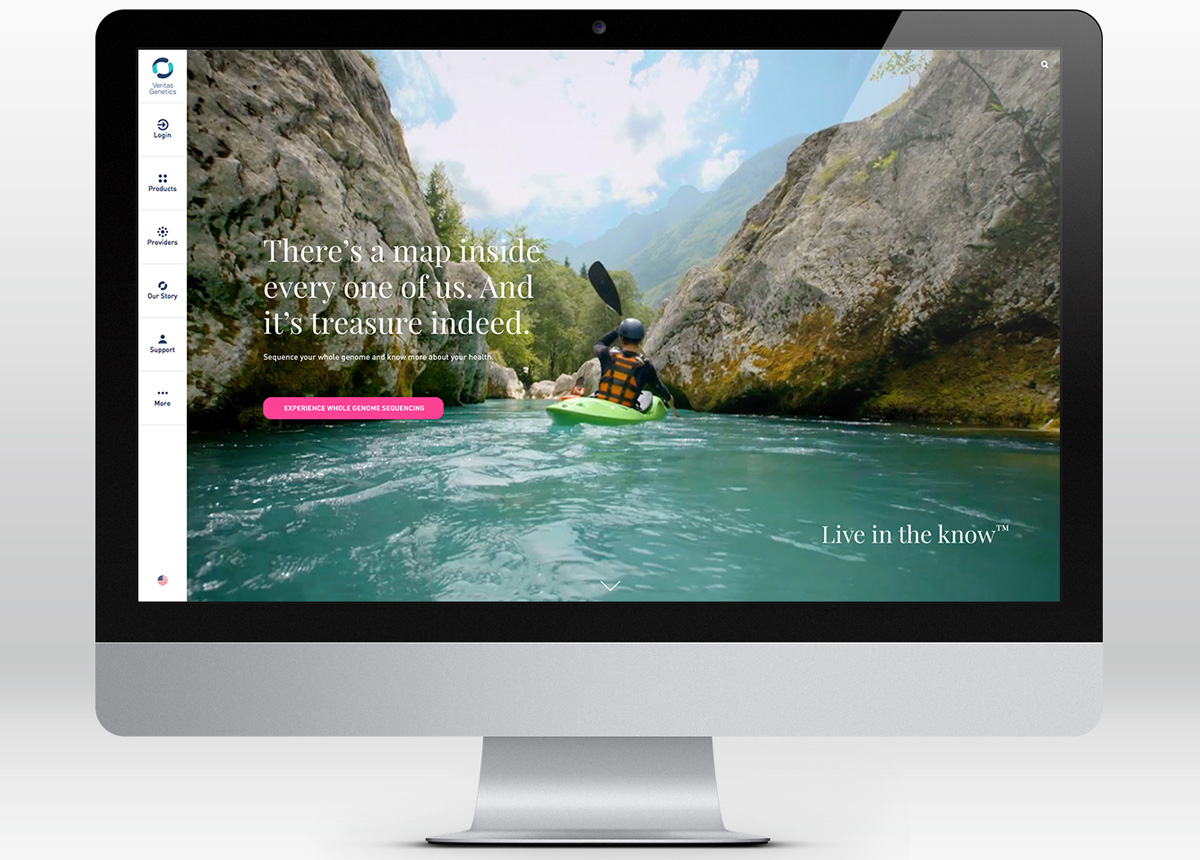 We made sure the Veritas Genetics brand voice and look and feel came through on their website.
We leveraged Breast Cancer Awareness Month to encourage women to go online and order Veritas' BRCA screening kit, through an engaging social media campaign that utilized the url screen2know.com. Each of our compelling videos gave women another reason to go online, order a kit, and get screened.