With limited resources and virtually no brand awareness in wearable technology, TomTom asked us to introduce its first-ever sport watch to a crowded US market. We knew we had to show TomTom understood sports and make a real, emotional connection with athletes. To prove the watch's toughness and durability, and connect with athletes, we leveraged a partnership with the toughest race on the planet: Spartan. Being the official sport watch of Spartan served as the launching pad for this mission brand and for its fully integrated campaign.
We kicked off our fully integrated campaign with a series of arresting, national TV spots that aired during Spartan races and other strategic times. Our spots featured elite Spartan athletes, who we also utilized in print, online, social channels and retail.
We created bold, dramatic magazine ads, posters and in-store POP to tell the story behind this mission brand.
We created an engaging microsite that aggregated posts with our #WatchMe hashtag. We also created and managed a TomTom Tumblr page that sold watches, allowed us to share user generated content, promote the TomTom workout of the day (or WOD) and inspire the training of athletes everywhere.
We extended the campaign and spoke to Spartan athletes in a way they'd appreciate by placing creative massaging at strategic points in the race.
EVENT MARKETING
&

MOBILE TOUR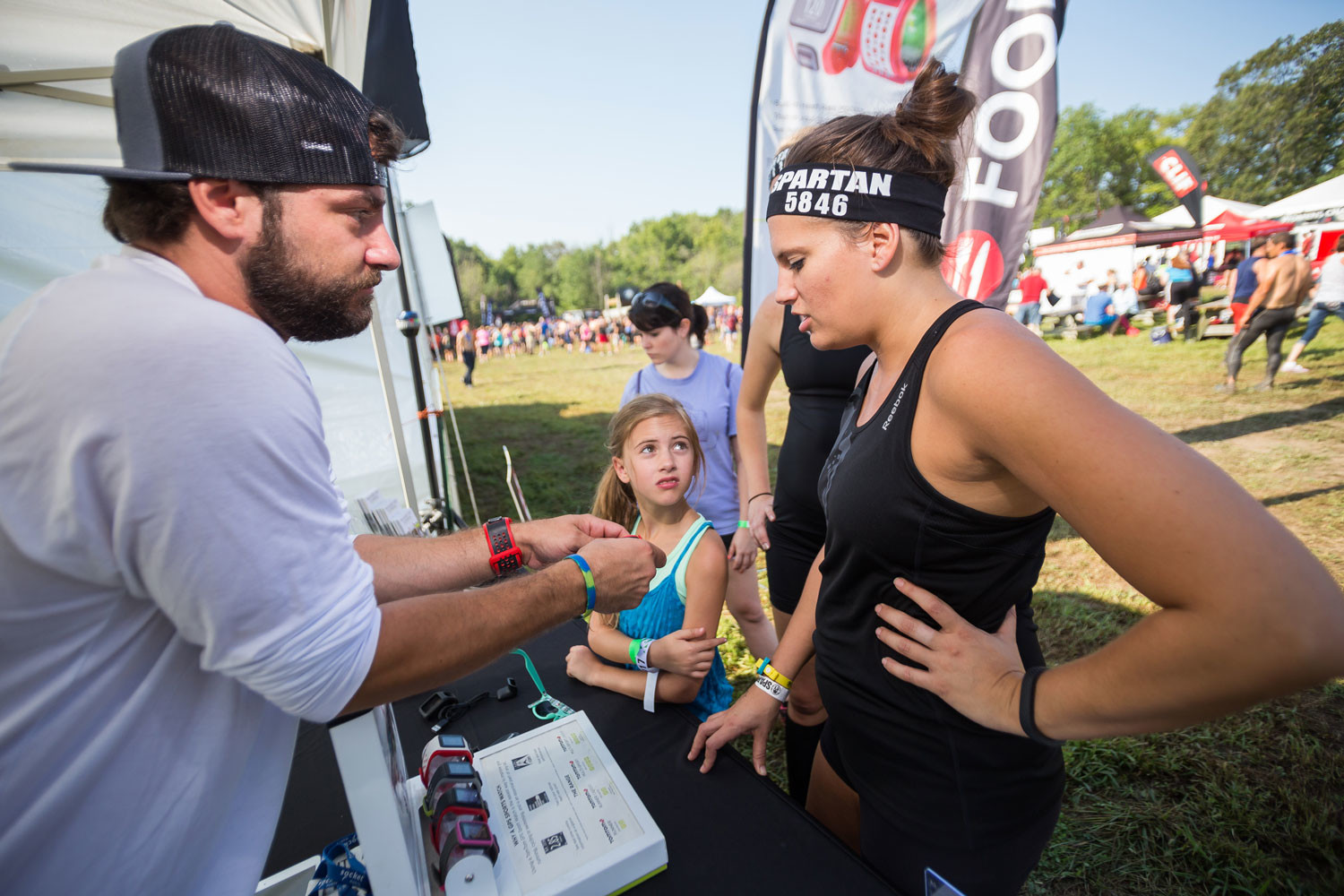 To give athletes a first-hand experience of TomTom's innovative new watch, we created and managed a mobile tour that visited 70 Spartan races across the US, featuring experiential demos and retail supported sales reaching 2 million customers. In fact, we generated over $50,000 in sales becoming one of TomTom's most successful retail outlets.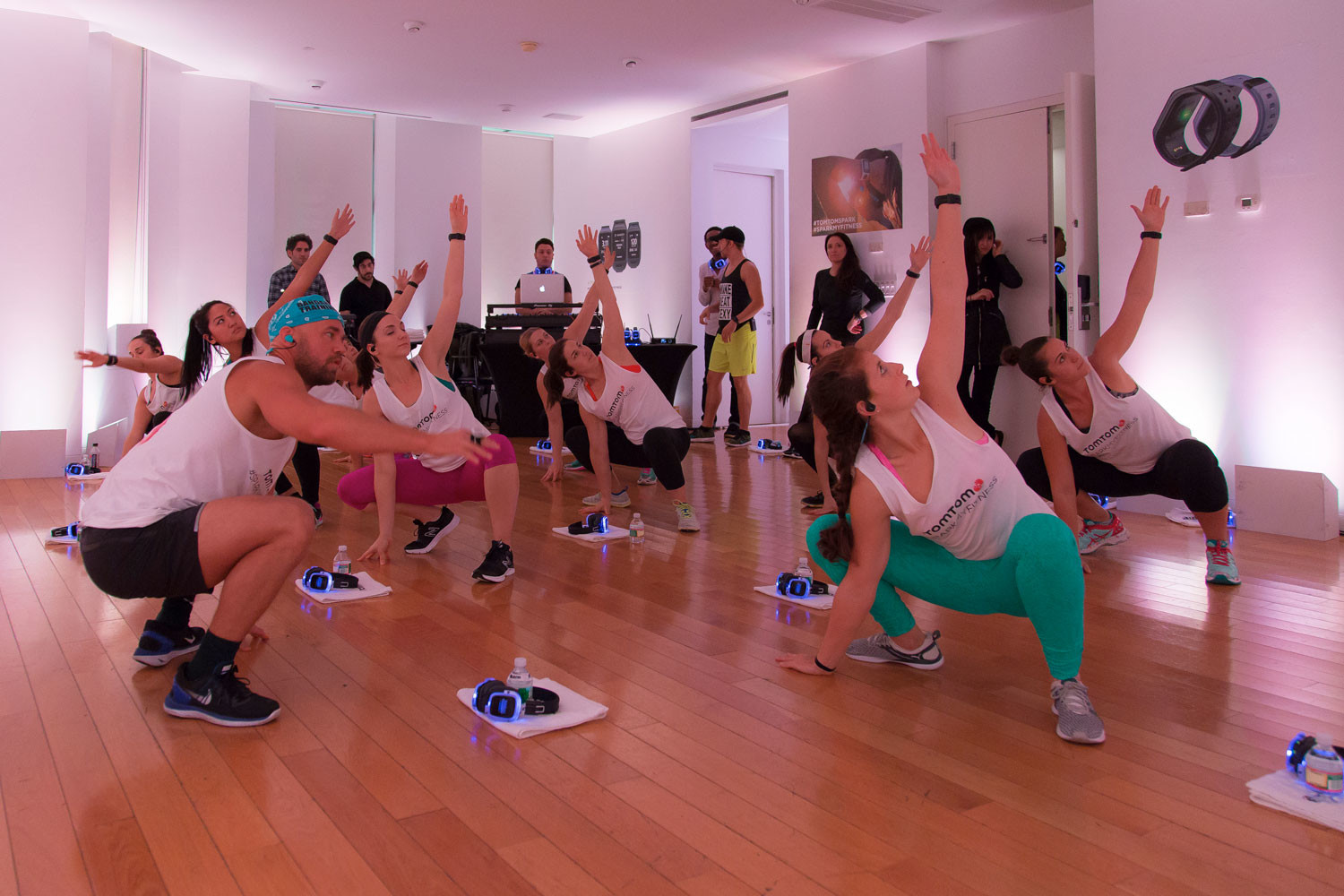 We got TomTom on the pages, sites and social channels of high-impact media. But we didn't stop there. We also generated 4,600 articles, 5.3 billion impressions and created a variety of unique media events for editors; including flying them via helicopter to Montauk for workouts with Carson Kressley.
We made sure every Spartan athlete who crossed the finish line got one of our three flyers that included discounts on TomTom watches available at their tent.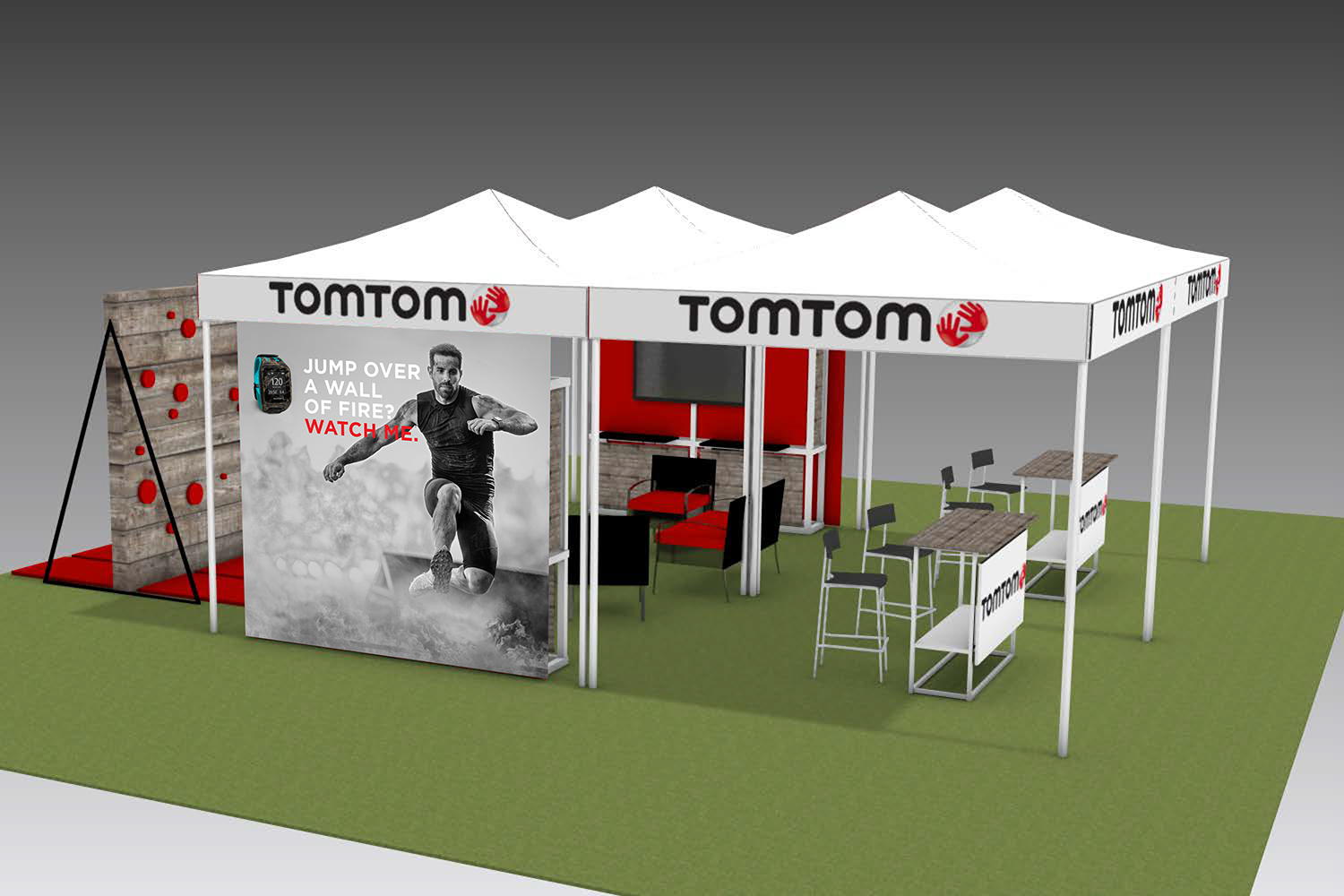 We extend the look, feel and messaging of our mission brand campaign to every consumer touch-point; including the TomTom tents that are present at every Spartan race.